the project began late last year when the e34 munched the 280 gearbox.the repair took 3 months+ (and its still in bits),
and i kinda lost interest in the whole thing.
often talked about doing another e28,this time a purpose
built car. one that wont matter if it rattles or shakes abit,
cause of the track nature.(i love the idea of a perfect car,
no rattles, shakes or shudders. just never got to that stage)
so, the hunt started for a cheap,straight,rust free example.
didnt take too long, 535i auto,330k.well maintained tho for the k's
so,stripping began and a cage was installed.
the engine came out of the e34,so same specs as my signiture.
new manifolds were dreamt up and everything welded into place.this time the turbo is a RHD bottem mount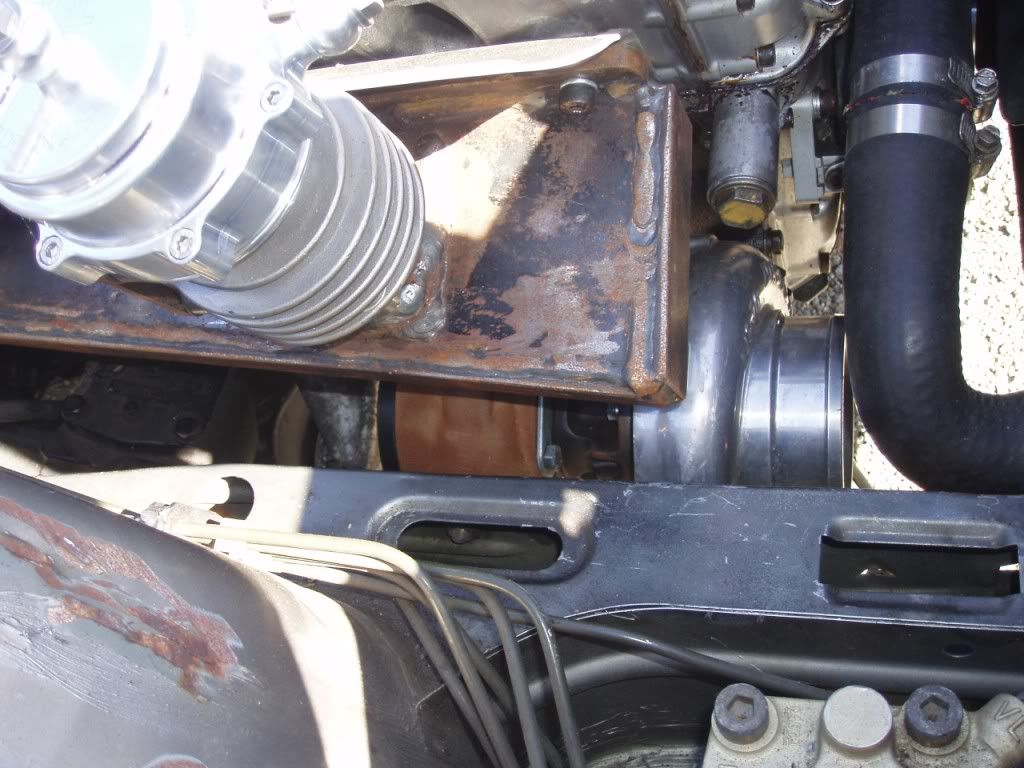 feeding into a 500x300x100mm air to air.am wanting to put this car on the road,so was rather mindful of not cutting to much off the front as its gets difficult to pass compliance.
so came up with the ideas to plumb under the radiator.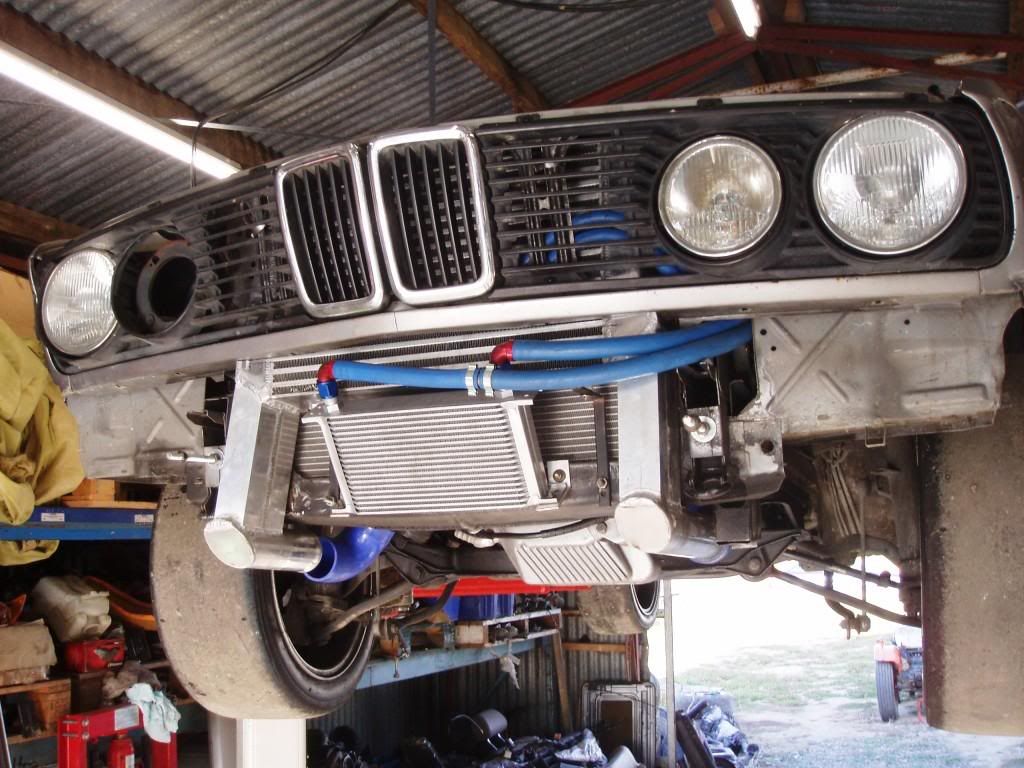 as pictured,one thing i forgot about was the oil cooler,so a 19 row unit need to be installed.bugger
a mtec front bumer had a mold taken of it,so now we have a light weight fibre-glass unit
needs aittle more work to get it to sit properly,but you get the idea.always had problems with overheating,so the hole-saw got some action today.makes the bottem half of the radiator do some work for a change.
pic of under the engine.exhaust will be fun.do that next week-then again,maybe the week after
fuel tank has had a face lift.what better use of a wheel well?
the next task is coil-overs.wheels turned up so can start looking how low/drop it needs to have.im estimating 3 inches at this stage
thats most of the heavy-er work done,next the cabin;
seats,sliders,gauges,dash,cluster,wiring,paint........
Oh while were here,got a pic of the brake upgrade.just sitting inside the wheel at this stage.bracket finished next week.
disk is 346mm
cheers m