So, after rebuilding the HVAC in my 528i (
https://www.mye28.com/viewtopic.php?f=3 ... 0#p1477240
), it didn't take long for the wing cell compressor to start leaking from the shaft seal. It also continued to vibrate excessively, so instead of throwing more money at it I decided to buy a chinesium 508 and try to figure out a way to hang it from the block.
Also, my compressor has the 2 square tabs for adjustment and its corresponding aluminum support, therefore the available
bracket on a bracket
solutions would not work. I also wanted to keep this cheap btw.
Thus, after several days of tinkering with pencil & CAD
(cardboard aided design)
I came up with a simplistic solution that might just work.
The bottom mounting holes on the factory bracket have the same diameter as the sanden, so I needed to fashion an 8mm or 5/16" spacer to get the pulley aligned.
Anyway, I decided to combine the spacer and adjuster into 1 piece of the appropiate thickness, as per the photos:
OG bracketry: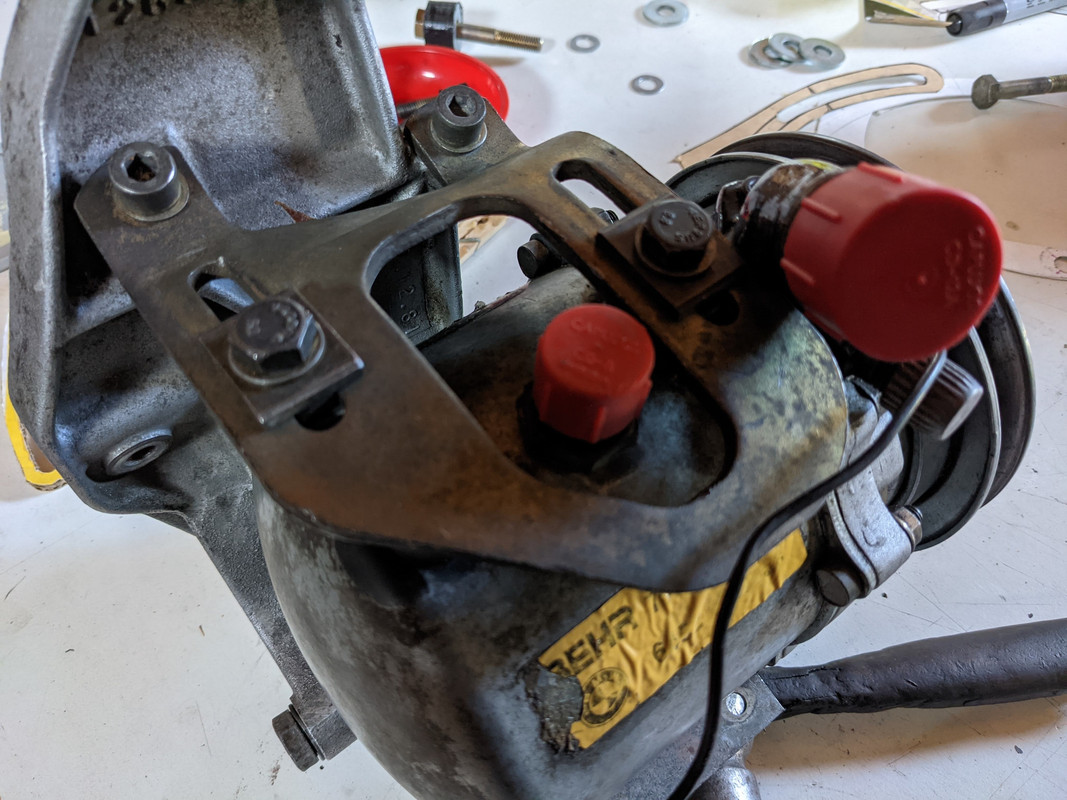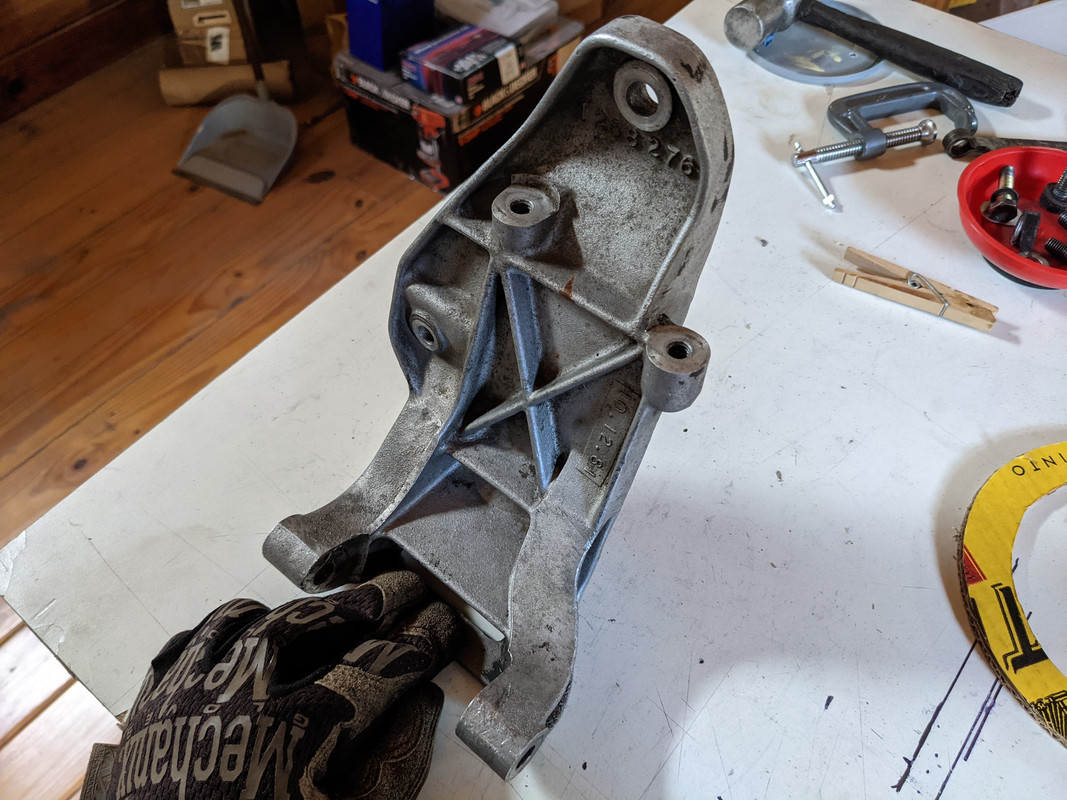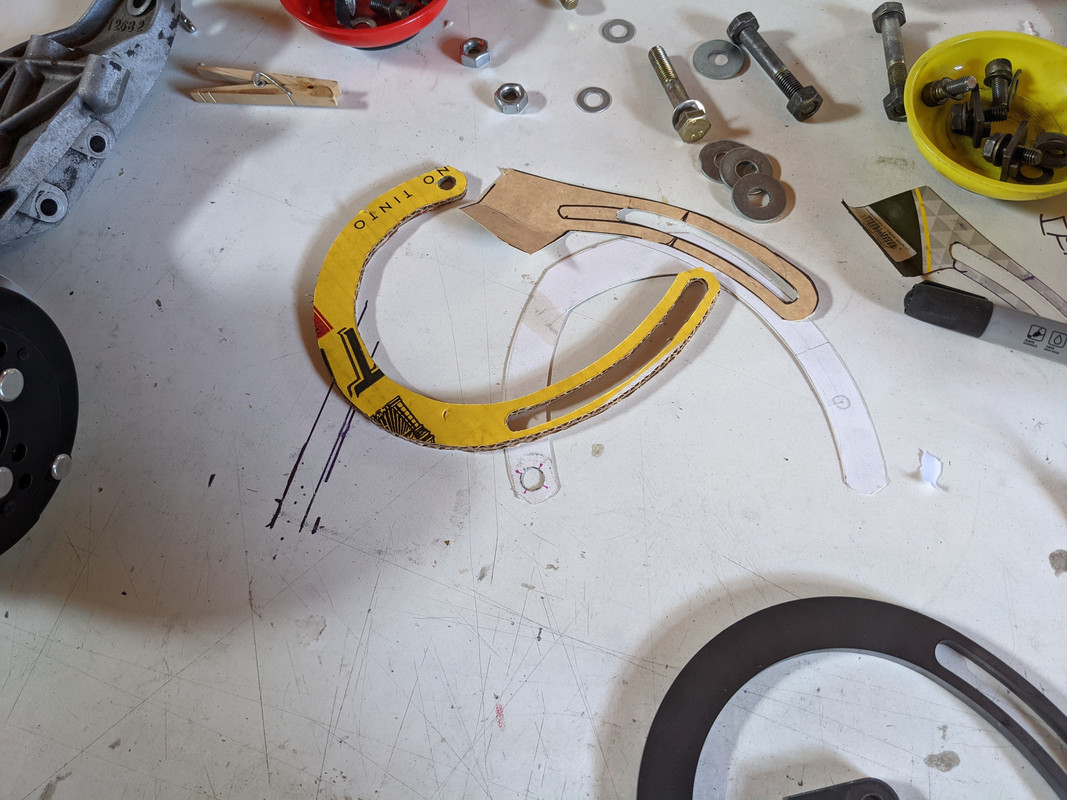 I ended up with these designs in Autocad, and had them laser cut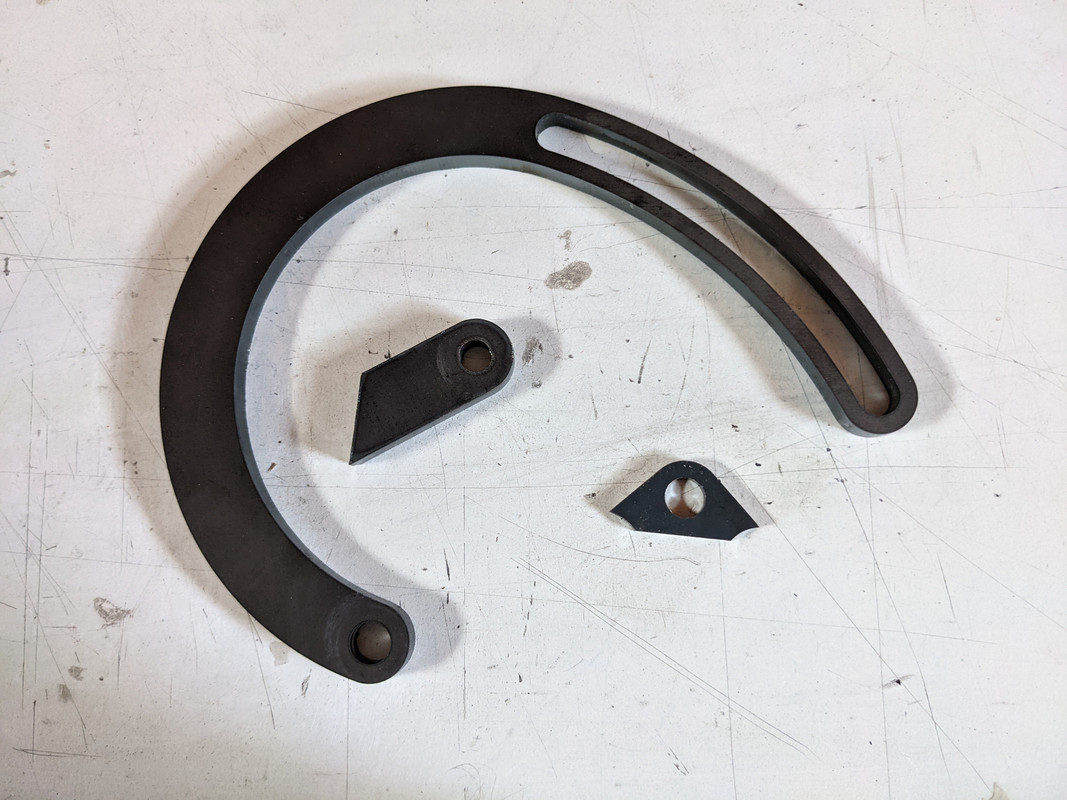 Front spacer/adjuster in place. I still need to source a 19mm spacer for the rear mount.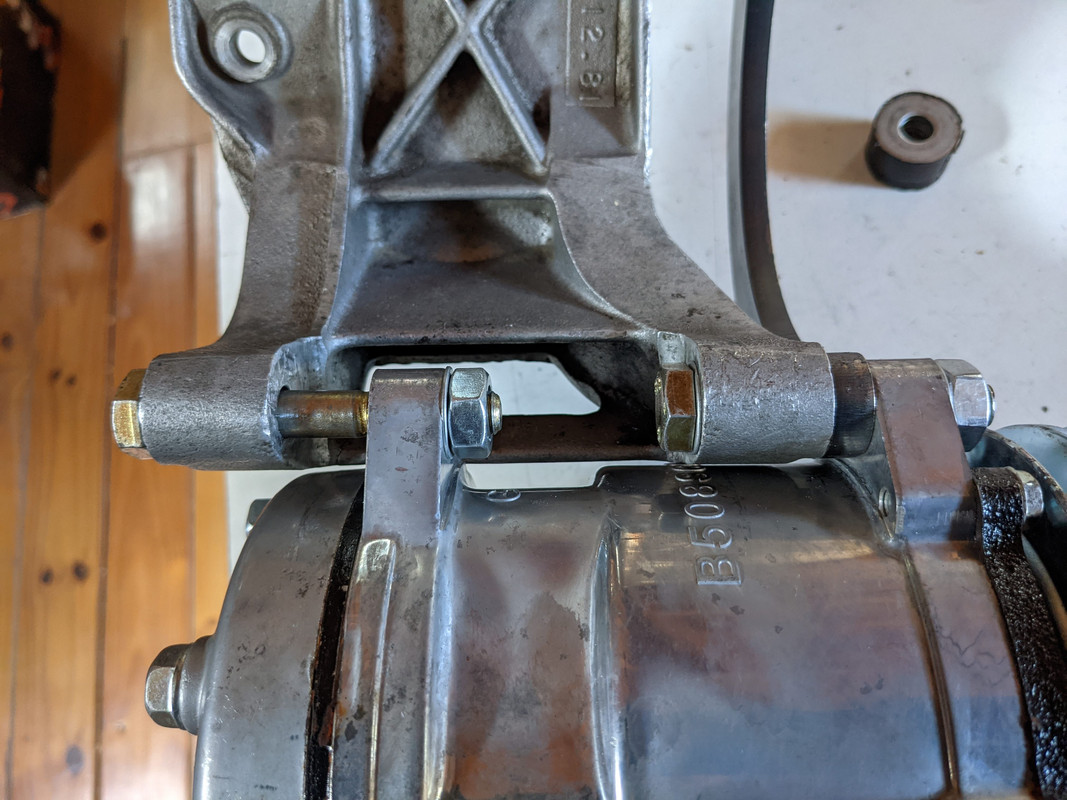 This connecting tab will get welded to the adjuster to tie it to the bracket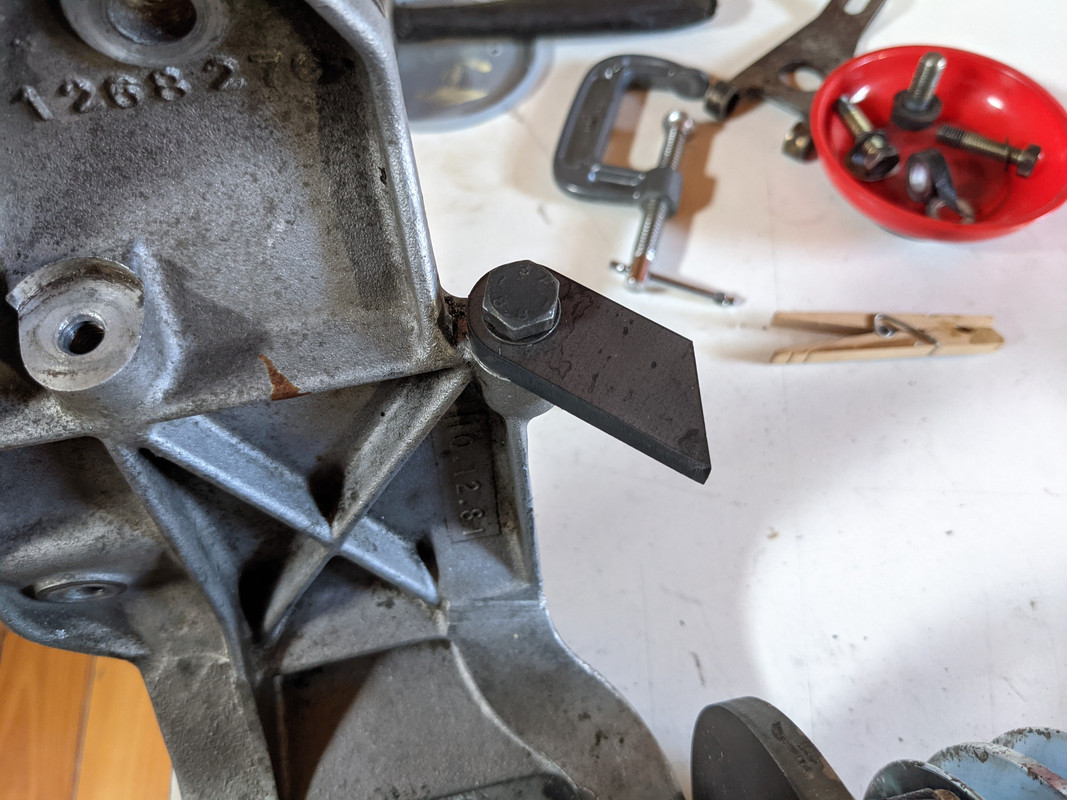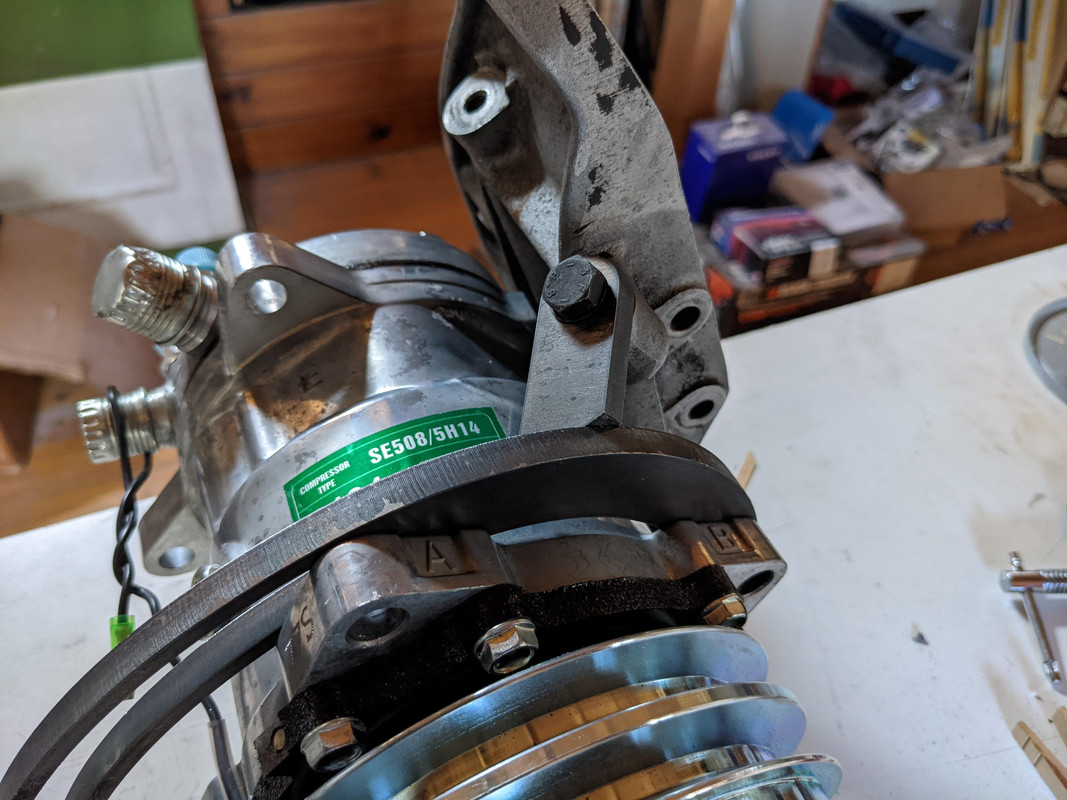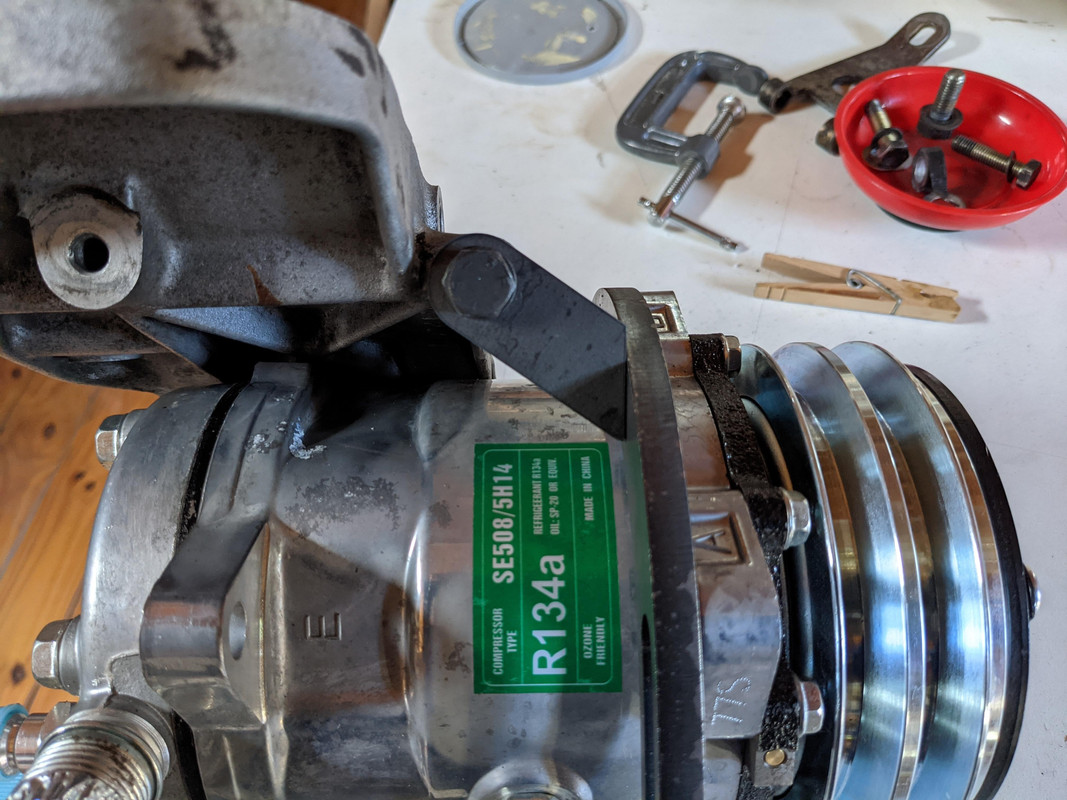 I designed this last piece for convenience. A locknut for the adjuster will get welded to it so it doesn't spin.
This should allow me to stretch the belt with one hand and lock the compressor in place with the other.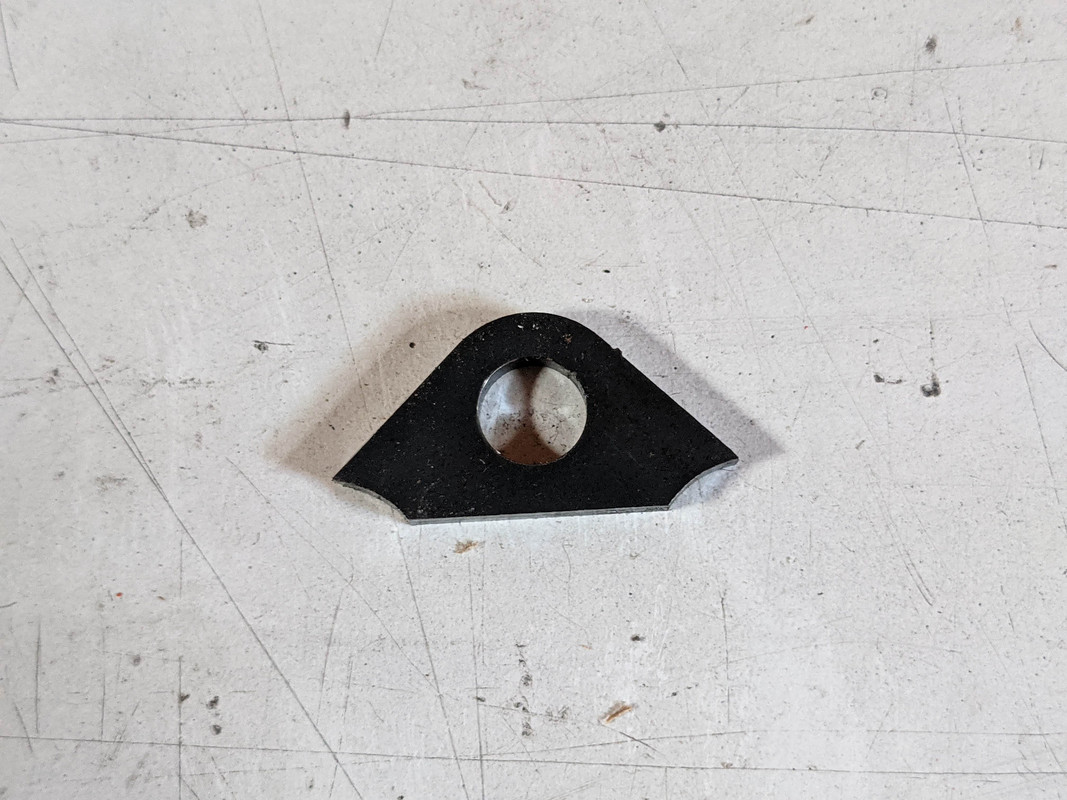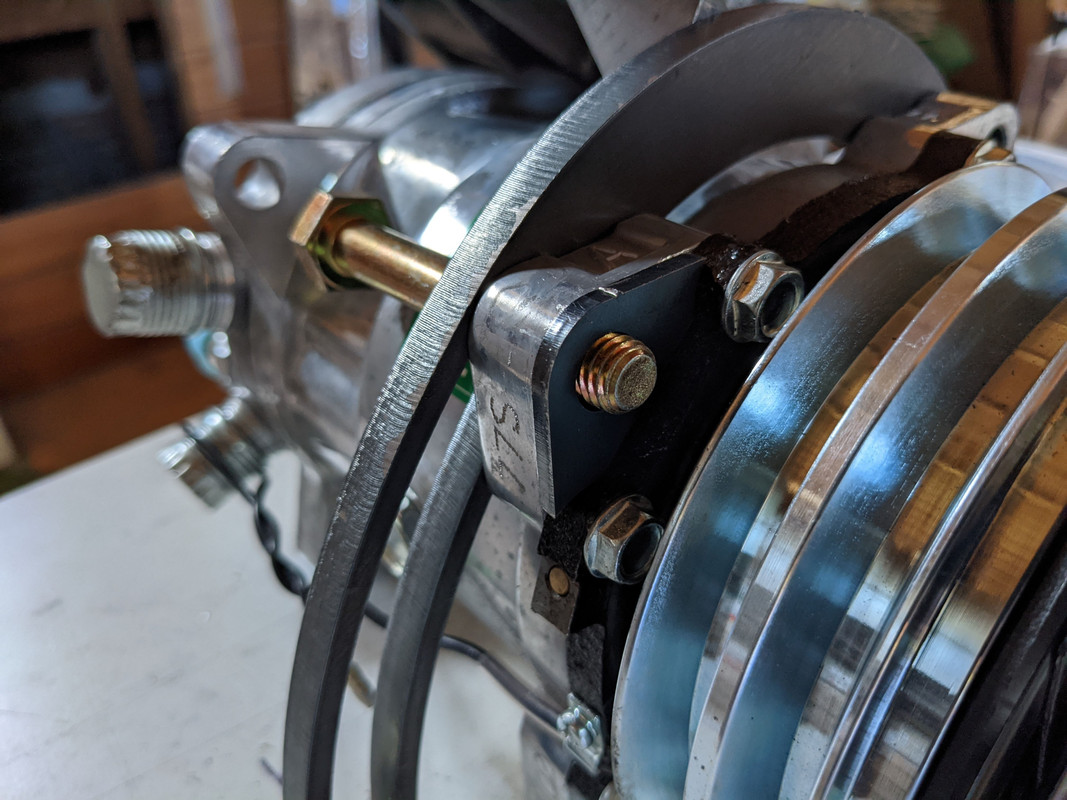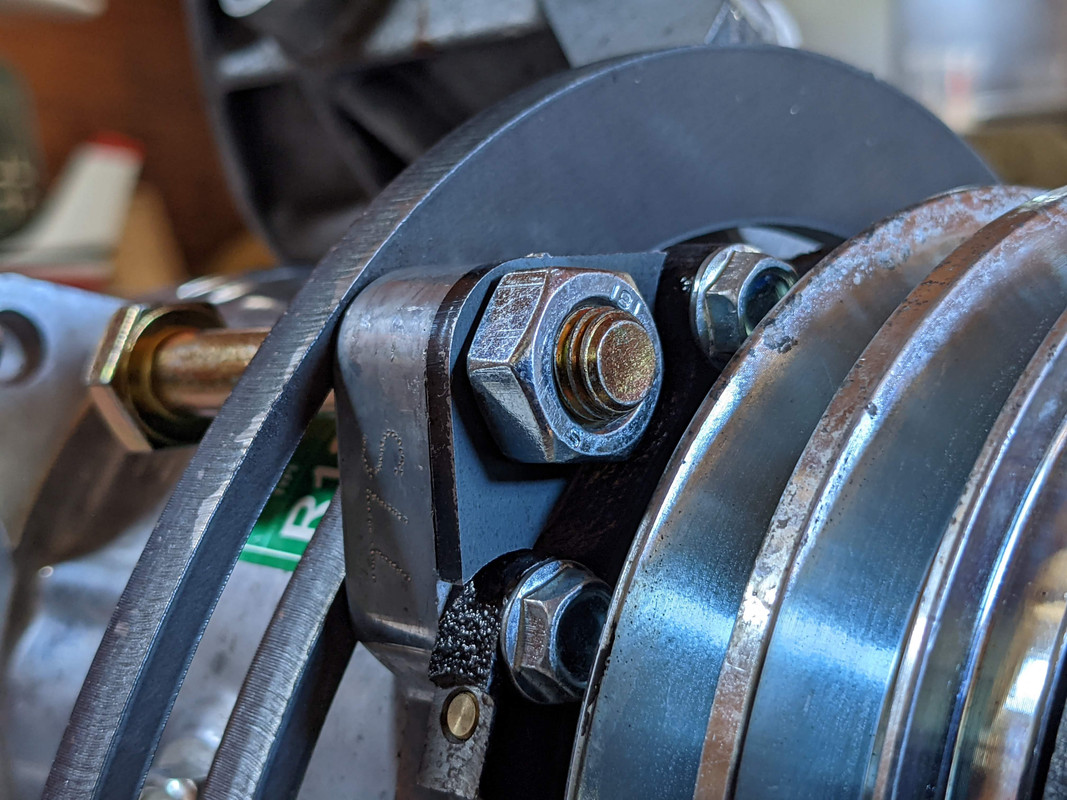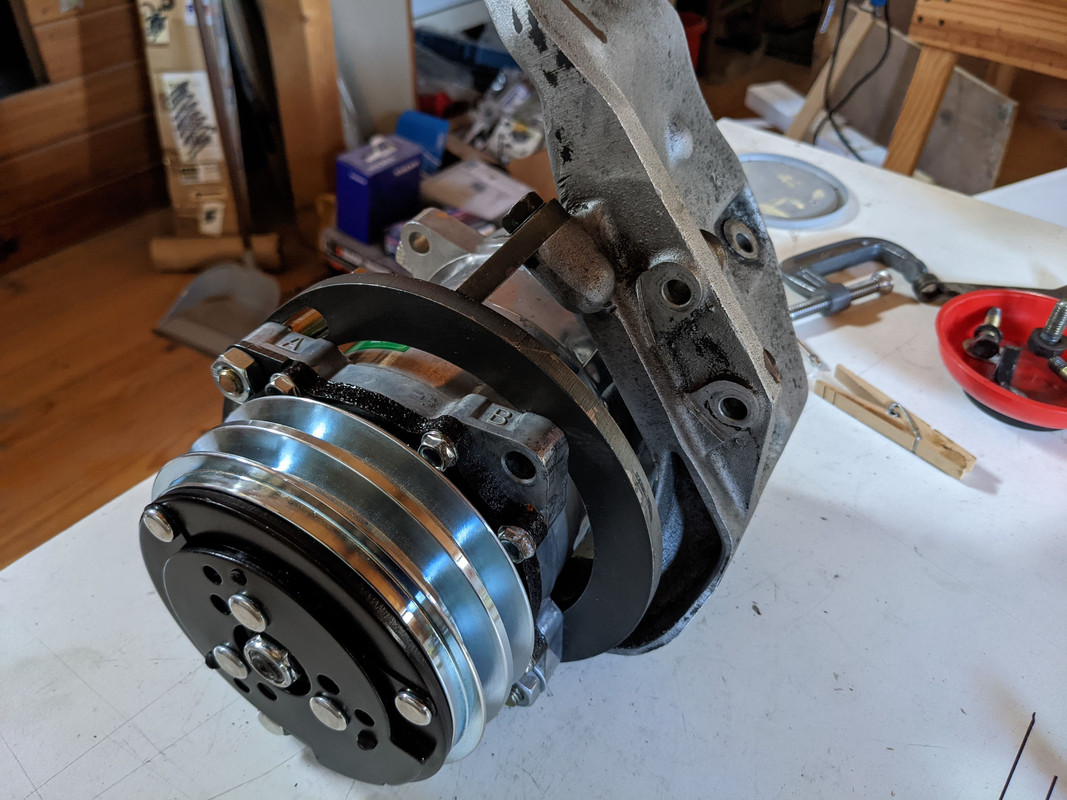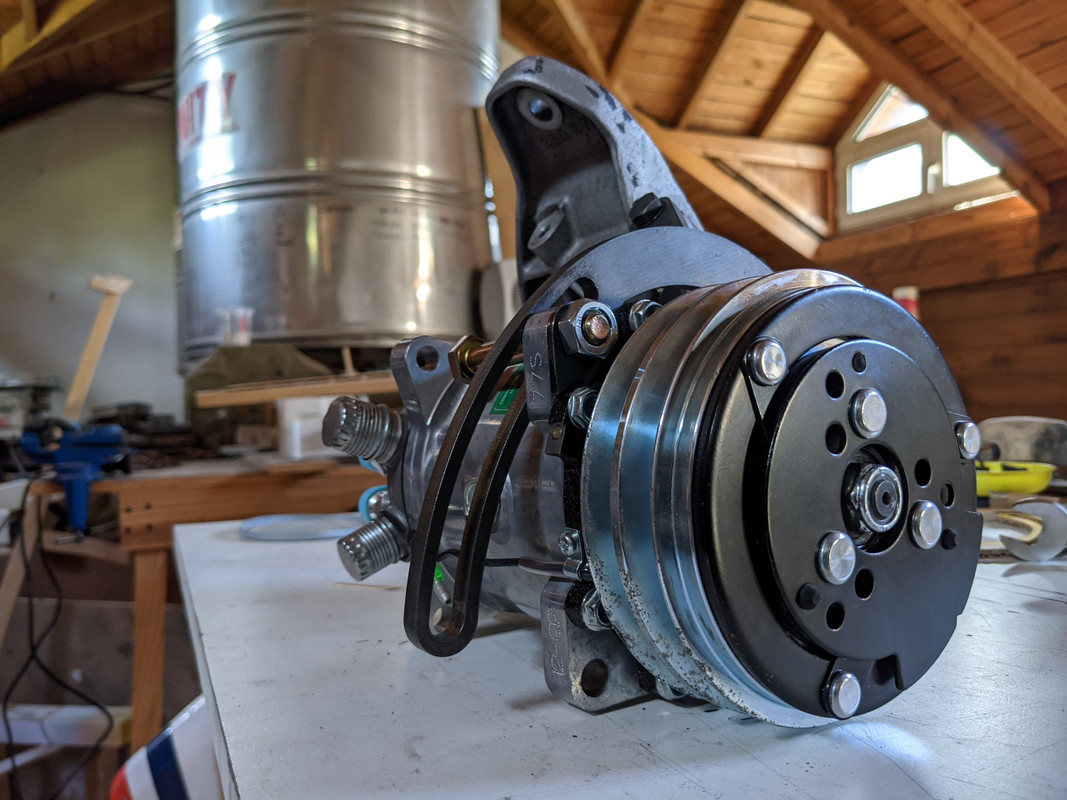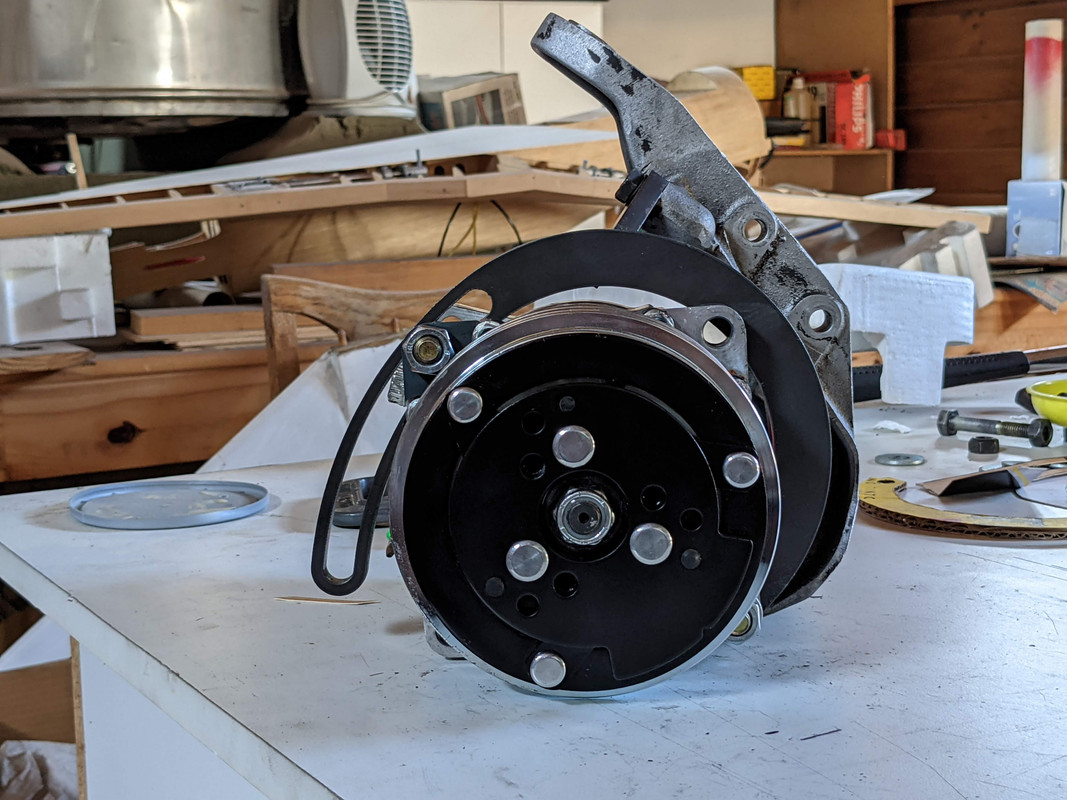 So all that's left to do now is to buy or have someone turn me a rear spacer, weld the tab and then mount everything on the car.
Total cost for the laser cut parts is less than $15 (in argentina) and I will need a shop to make a couple new hoses for me.