Well, we got to the final part of the story about the trip to the Retro-Minsk festival
Early Monday morning, having breakfast and collecting all our things, we started loading Hot Rod onto a trailer.
Nearly 11 o'clock we moved towards Moscow
The weather in Belarus, to be fair, was much better than in Moscow. It is warm, sunny, beautifully blooming meadows with some kind of agricultural culture.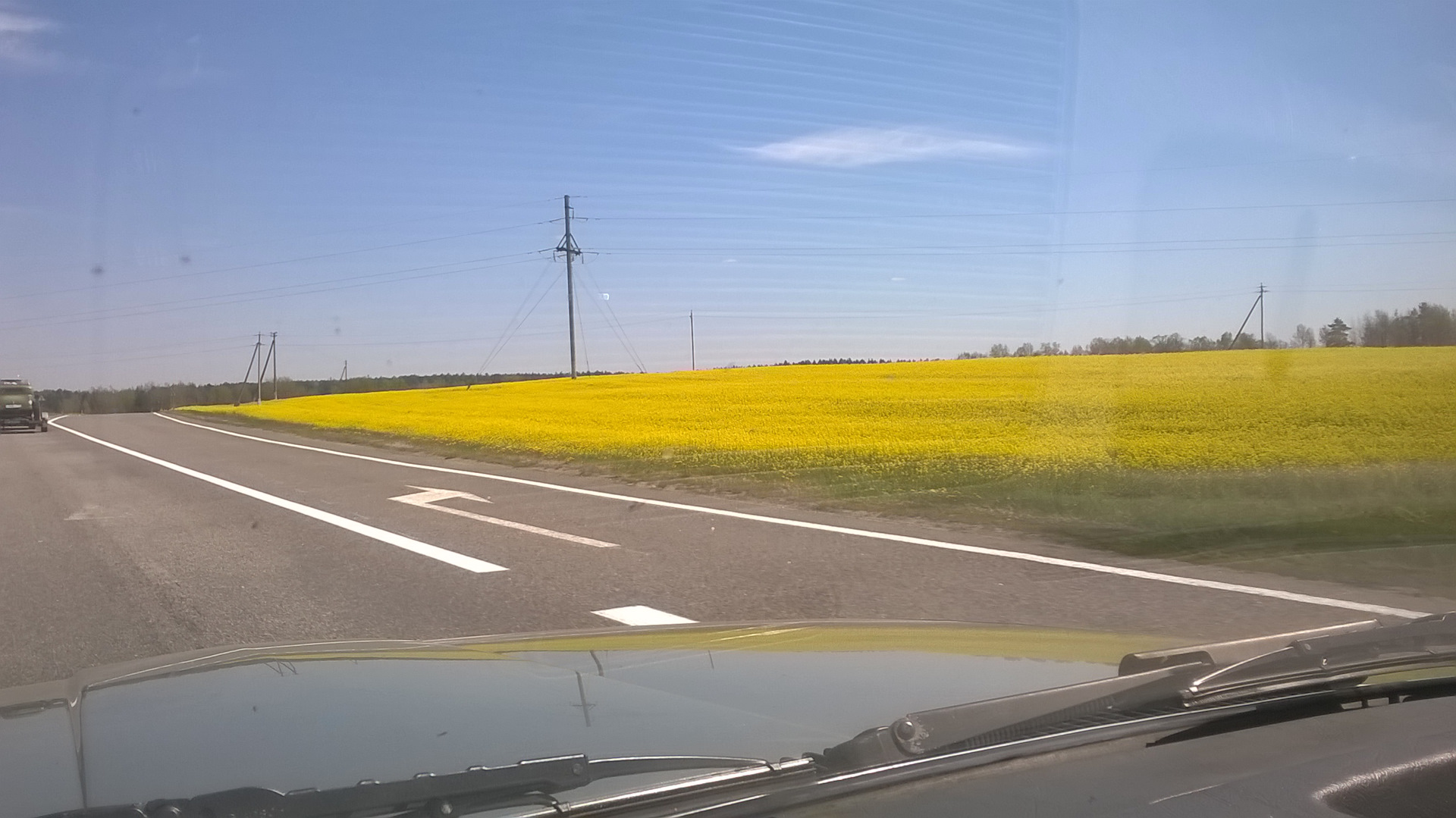 Several photos "from wheels"
Russian goverment border
One of several stops
If I went to Minsk alone and only one stop was enough for me, then we stayed with voracious Americans much more often.
We arrived in Moscow, drove along the toll road.
They had a couple of races with a Chevrolet Chevell, but it's more just for fun, because 7.3 manual transmission versus 3.2 automatic transmission, in general, you can't really compete)))
The fuel consumption back and forth when measured at 1500 km was 10.3 l / 100 km
Decent indicator, as for me)))