Hi guys
This is my first euro car so im learning as i go. Ive only ever had jap 4cyls and 4wds until now. But love how even after all these years the BMW still looks classy....
How i came to own the car. A mate saw the 1987 535i sitting abandoned in a yard on the weekend. Got talking to the owners of the storage yard and the story goes that it had been driven in 5yrs ago abandoned and not moved since. As chance would have it they were getting rid of it.
Long story short i got a very very cheap 535i.
Its very dirty outside but is still very straight and has next to no rust. Interior isnt too bad, just the usual wear and tear of 320,000km. Sunroof still works
Another plus was with a jump start and 15mins trying to figure out the imobiliser it started and ran beautifly. It is leaking around the diff and engine/gbox but until we get it up on a hoist we dont know how bad it is
Got it back to a mates workshop. It was very dirty after that long not being looked after
Interior in good condition for its age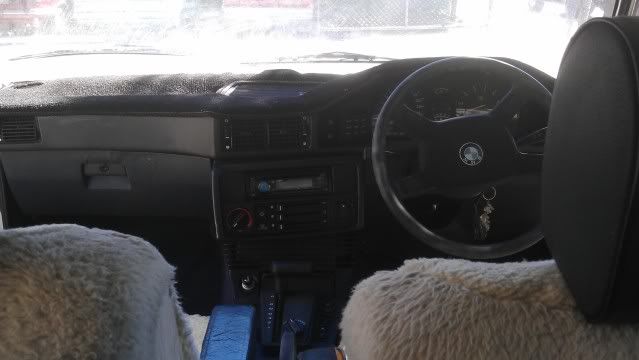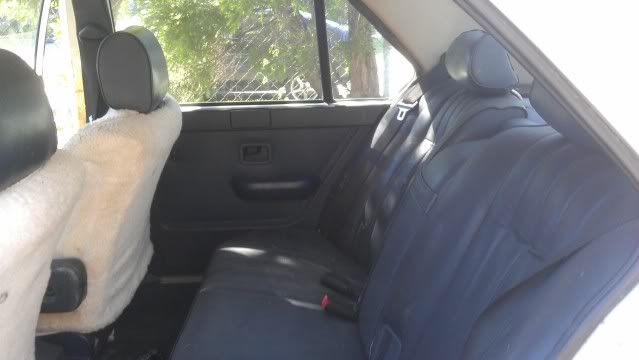 The paint was in suprisingly good condtion after a clean and a buff. Found a couple of rusty spots on the sunroof, two front doors and bonnet. The rust spots will be fixed in good time and i would like to give it a proper respray in the original alpine white at some point but getting it mechanically fine is the main concern at the moment.
After a big clean up of the underside using a pressure washer there wasn't any big surprises mechanically underneath. Just the usual little jobs to be fixed. What we found to be fixed:
-Needs new exhooassed mounts
-CV boots need to be re-done (2 were split, so am just going to do all of them)
-Gear box has a small leak (nothing major)
-Diff has a small weep (again nothing major)
-rear subframe bushes look shot (was going to replace them anyway)
-Front and rear rotors are stuffed, will rebuild calipers too.
After that we put her up on a hoist to see what the under side was like.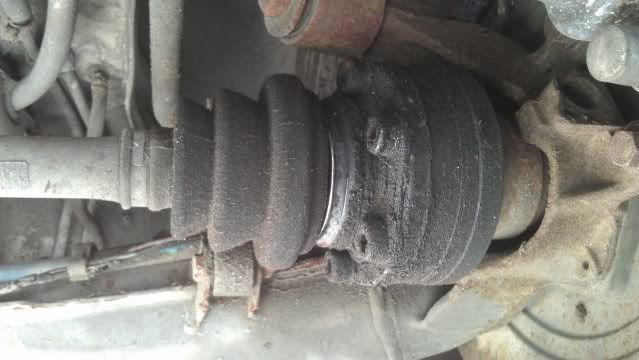 And probably more of an issue is that the fuel tank has had a big whack(you can just see it in the photo below), i would say it has lost 1/4 to a 1/3 of its capacity. So we will take it out and fix that and do the fuel pumps at the same time.
Most probably will run a generic fuel setup though as i chased some prices up for parts which were all pretty good apart from the in-tank pump which i got quoted $560(trade price) down from $750 retail. Which was the cheapest price i could find after trying 3 of the big parts places we use for work.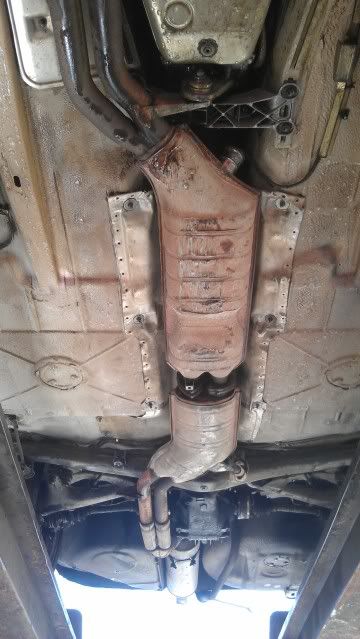 Also got stuck into cleaning up the wiring and removed the following:
-Two after market alarm systems
-a very dodgy installed stereo system
-one of those old 'bolt into your car' mobile phone systems.
-Aftermarket wiring for a trailer/lights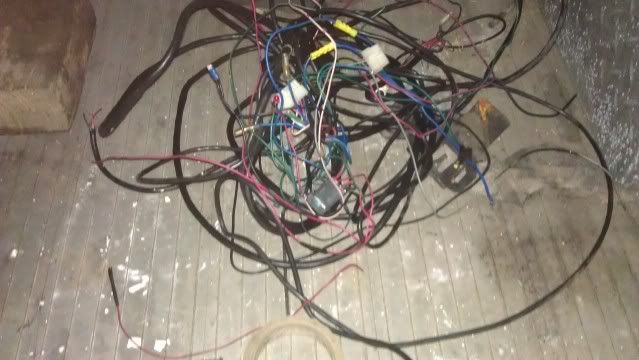 But ran into some problems with the ignition, the barrel is a little worn but more annoying is that the ignition switch is flogged out too, so you aren't getting enough 'throw' on the key to turn it on. I contacted some local euro wreakers and they reccommend buying new or going to a 'push button' start becasue buying a second hand part means it is most likely allready worn itself just due to the age of the car.
Cant be fixing a car without the 'Car building essentials'. The car is now up to 4 cartons (cases) of beers
Cheers
Got a heap more pics- will put them in another post