I finessed the intercooler up about 2 inches and shortened the vertical charge pipe in the process. The intercooler piping then is still one of the lower parts of the car, but it is much improved from what I had before. Basically, a hose clamp on either side pulls the piping to sit just below the airdam bracket on either side (near the tow hooks). Here's how the clearance looks and the airflow to the intercooler.
As I mention, maybe in the future euro bumpers are possible, so the setup here shouldn't have to change if I elect to do that. But for now you can see the IC core through the 535is airdam and through the grille. I'd prefer the US bumper not block so much of the cross sectional area, but we are somewhat stuck with what that is. Notice the red elbows on the bottom of the intercooler. This didn't require any additional trimming
I'm hoping this is sufficient as far as clearance goes, the red elbows really are no longer visible unless you get down low to examine the front end.
The driver's side is still the low spot, but it is approximately the same height as the bottom of the oil pan. The cooler is ever so slightly offset to the driver's side also.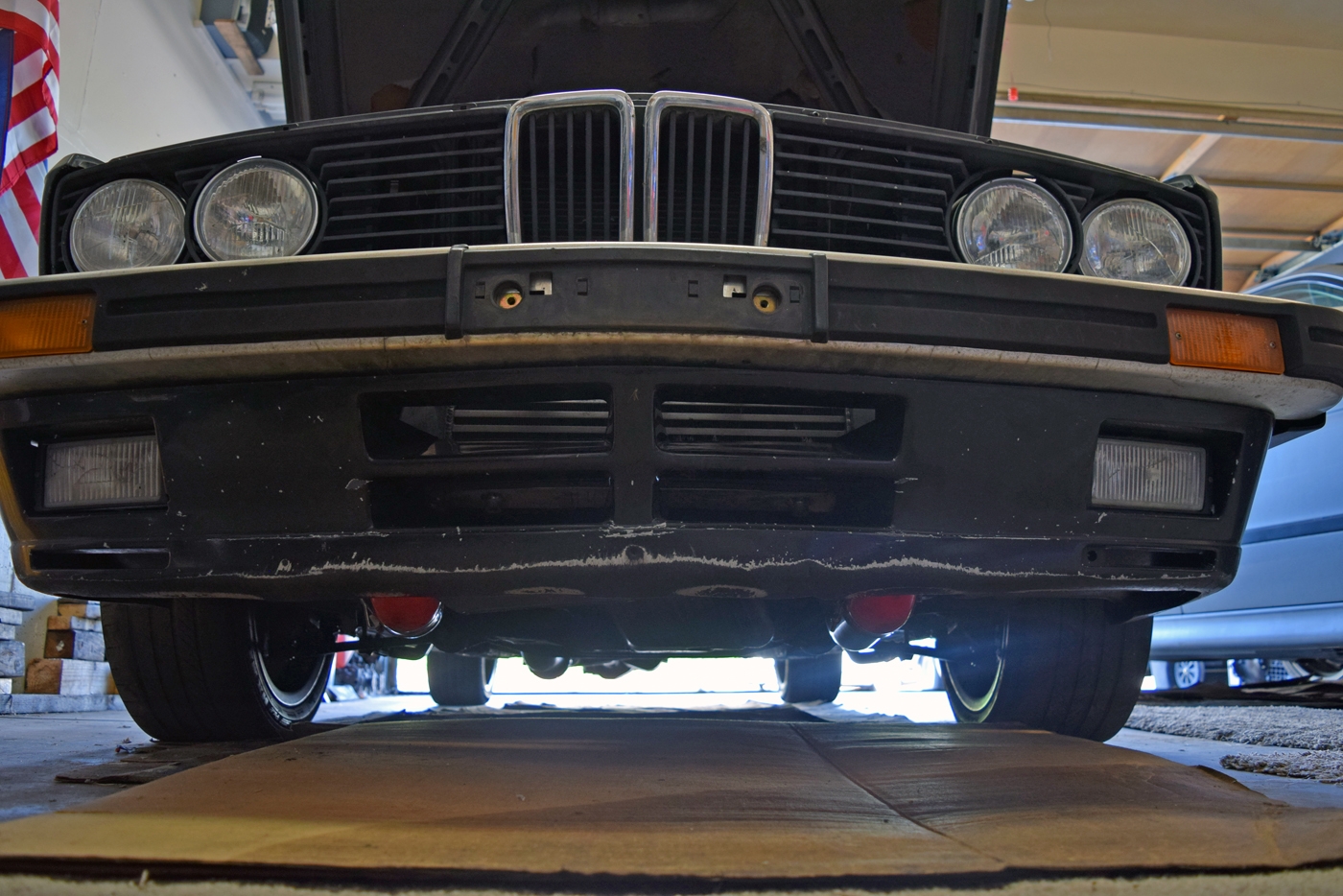 As compared to:

Also, you can see how my air box and charge piping above the intake manifold is rubbing the hood insulation. I may go with the 1 piece insulation in the future, but I think we have better clearance after adjusting hood alignment a little bit today (1/8" up?).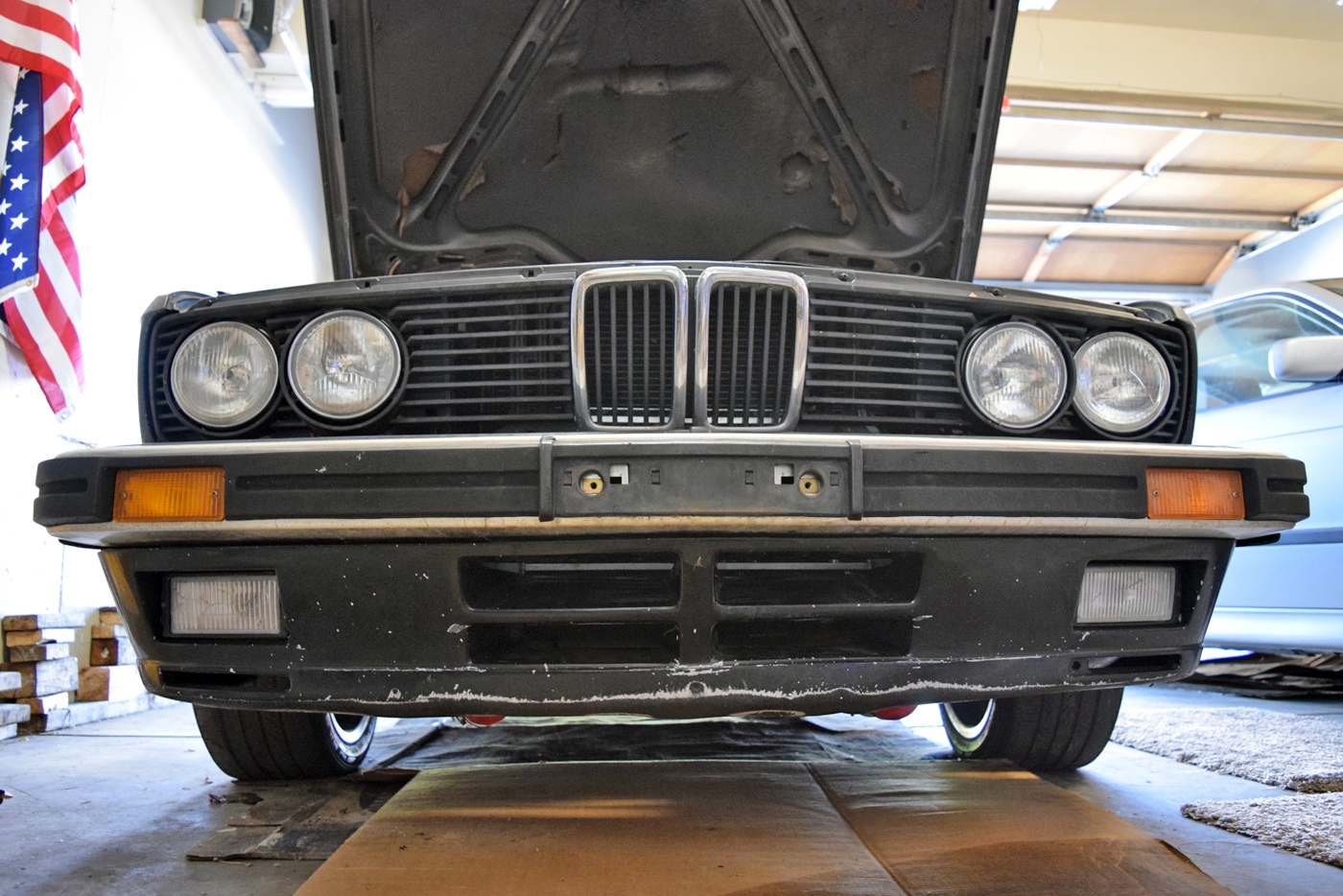 I have been tuning driveability the last couple weeks and have consistent fuel mixtures from 65-100F and varying levels of humidity. I suspect this means my MAT correction curve and Baro curves are both working well together. I have dialed in some hot restarts and am trying to work on improved smooth idle as well and re-tuning the boost portion of my map. Hopefully some photos and screenshots of my tune in the next couple weeks, as well as maybe some video or sound clips.
Alternator issue I mentioned was the ground strap not making good connection the the block, so the battery was barely charging.