After the Sport seat gearboxes, S38 crank hubs and S38 indicator holders, here is the next project for the E28 crowd.
It's a common problem that the clutch spring shaft bends, breaks, the snap ring pops out and the whole assembly falls apart or the bottom "feet" bend.
Source:
https://uploads.tapatalk-cdn.com/201602 ... f8846d.jpg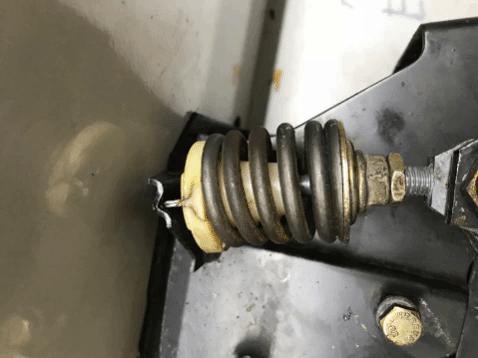 More of the details are explained in this thread:
http://www.mye28.com/viewtopic.php?f=3&t=147421
This is the original part: 35311152540, used in E28, E34, E24, E23, E32 and E31.
It can also be used for: 35311151990, which is used in all E30s and some E28s with smaller engines. But you will have to reuse the old spring that is on the factory assembly.
As a heads up, we've been noticing an issue with some E34 models using a weaker spring rate assembly from BMW, the 35311151990 PN.

The spring rate we are using in our assembly replicates the 35311152540 spring.

Depending on your clutch, this might lead to the clutch pedal sticking to the floor from time to time.

If you notice that the spring assembly that is currently in your car (or on your floor) uses the smaller of the two springs, you can switch the original spring into the new assembly.

Just make sure you use loctite on the bottom Allen head screw and use the correct preset length from the assembly instructions.

The difference can be seen in this picture:
Here is the timeline:
Preorders: 8/31-9/30
Manufacturing; 9/30-10/31
Shipping: after 10/31
Price per piece:
$140 which includes the a new spring. 100% deposit required before preorder timeline is up.
I think compared to the $86 for the original part that's still cheap cast Al and plastic we came up with a competitive pricing. The parts will be made from 4340 Alloy with the improved design.