After the Sport seat gearboxes, S38 crank hubs and S38 indicator holders, here is the next project for the E28 crowd.
It's a common problem that the clutch spring shaft bends, breaks, the snap ring pops out and the whole assembly falls apart or the bottom "feet" bend.
Source:
https://uploads.tapatalk-cdn.com/201602 ... f8846d.jpg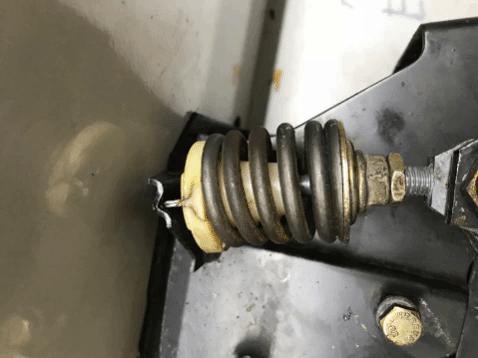 More of the details are explained in this thread:
http://www.mye28.com/viewtopic.php?f=3&t=147421
This is the original part: 35311152540, used in E28, E34, E24, E23, E32 and E31.
It can also be used for: 35311151990, which is used in all E30s and some E28s with smaller engines.
Here is the timeline:
Preorders: 8/31-9/30
Manufacturing; 9/30-10/31
Shipping: after 10/31
Price per piece:
$140 which includes the a new spring. 100% deposit required before preorder timeline is up.
I think compared to the $86 for the original part that's still cheap cast Al and plastic we came up with a competitive pricing. The parts will be made from 4340 Alloy with the improved design.