Since there are many questions regarding the shift components and how to remove slop from an e28 shifter, I thought I would throw together a quick FAQ with pictures, part numbers and importance of components. If anyone has anything else to add about shifters, short shifters or shifter parts, this is the place.
Aluminum Shift Console Parts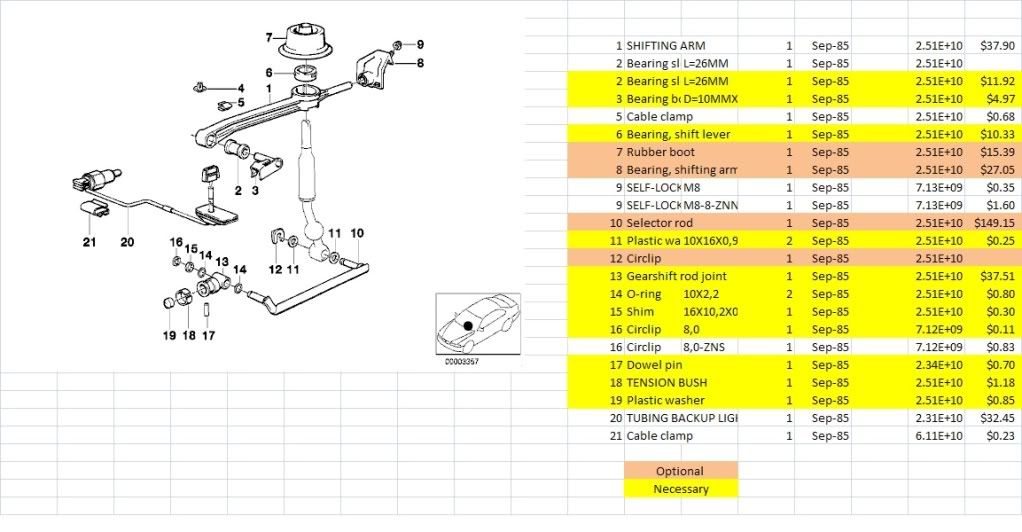 Sheet Metal Console Parts
There are different sheet metal consoles and console mounting blocks. I believe I have now listed the various different parts.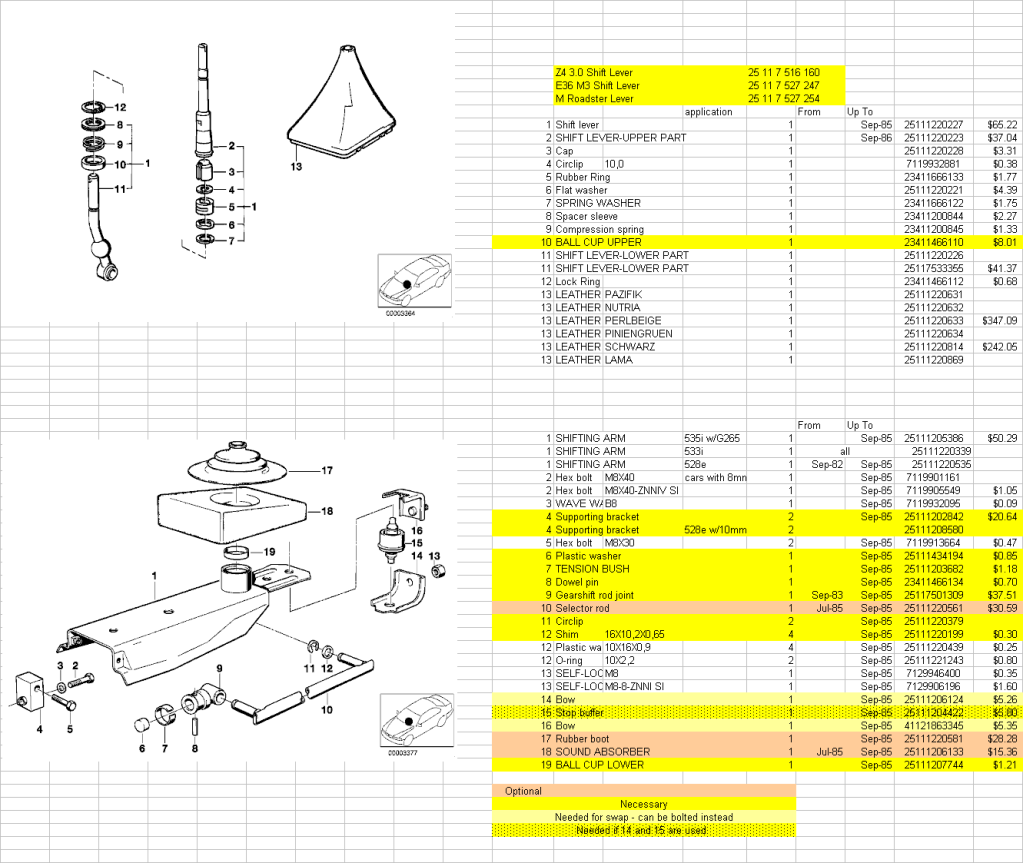 As we know most BMW shift levers will work in an e28, some better than others. Below is the diagram that has been posted all over the internet showing the difference in critical dimensions of some of the popular options.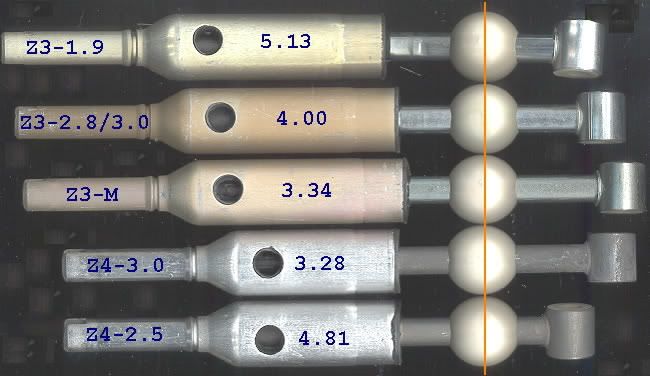 I also thought that Ron Stygar's site would be worth linking to.
Unofficial BMW Shift Lever Info Page
The following images were used from Ron's site.