Here are a few pics of the work I did last week. The A/C worked, but I was getting air leaks from the heater box (most annoying was a whistling sound at speed, with flaps closed) and the compressor was starting to get noisy.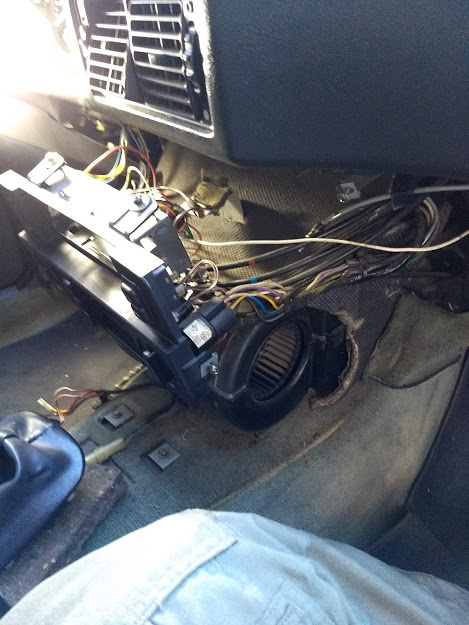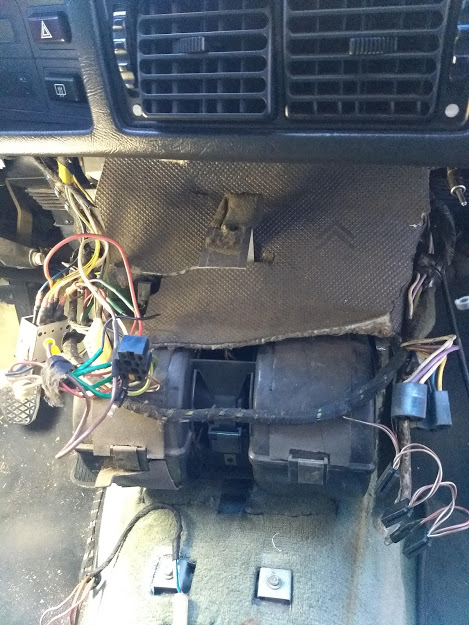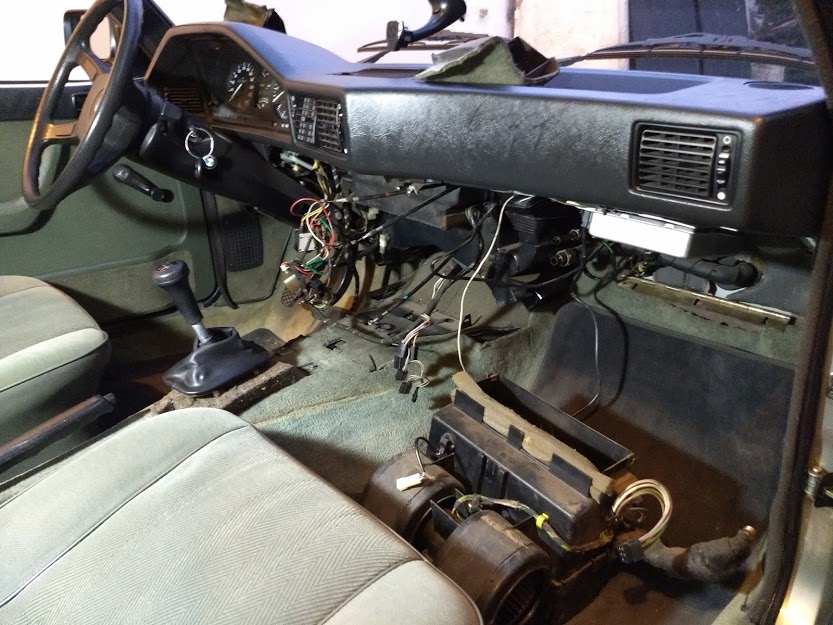 The foam around the heater core had turned to dust, allowing the core to rattle about.
I'm sure this caused a large air leak on the left side of the box.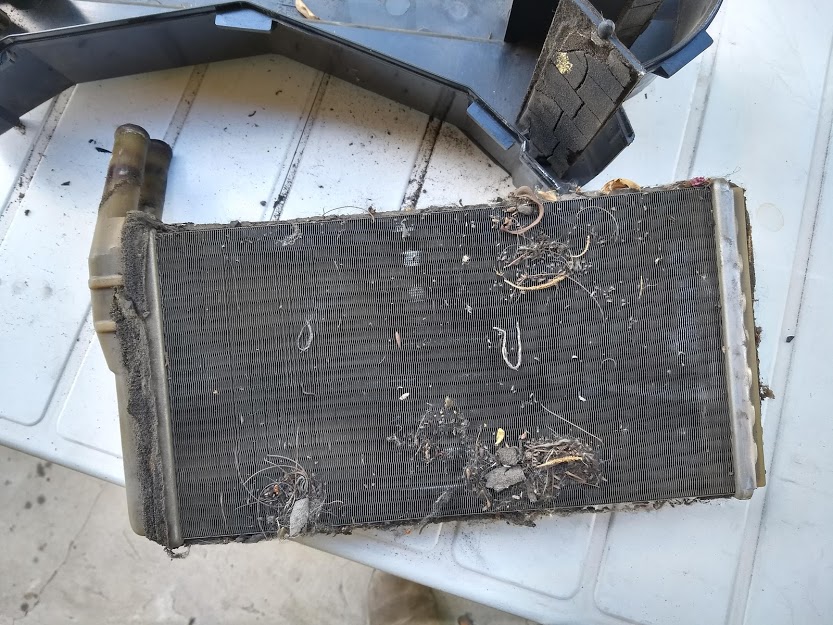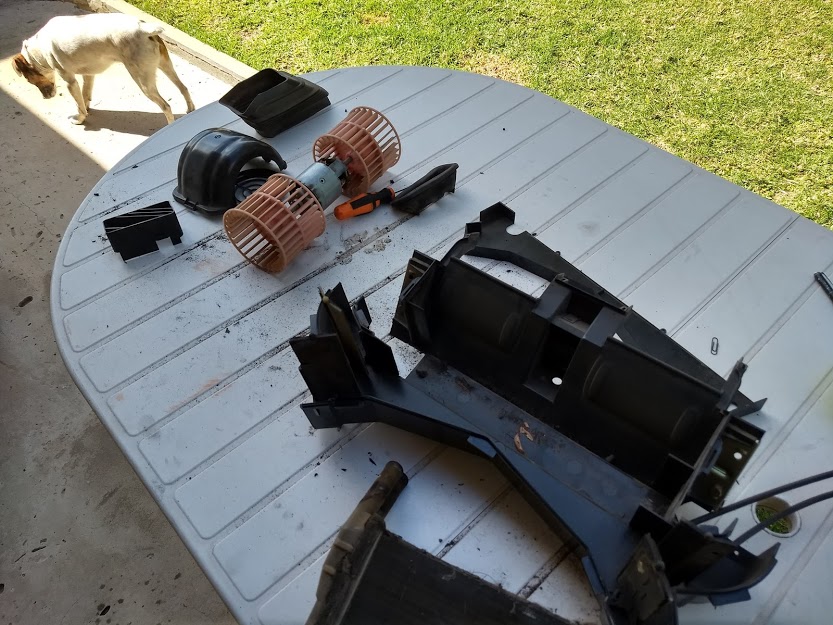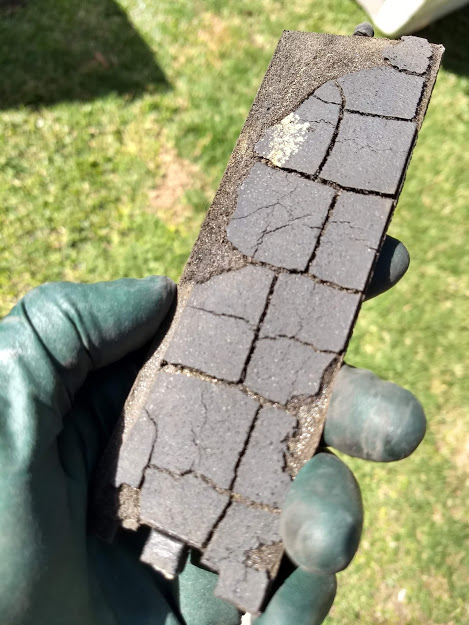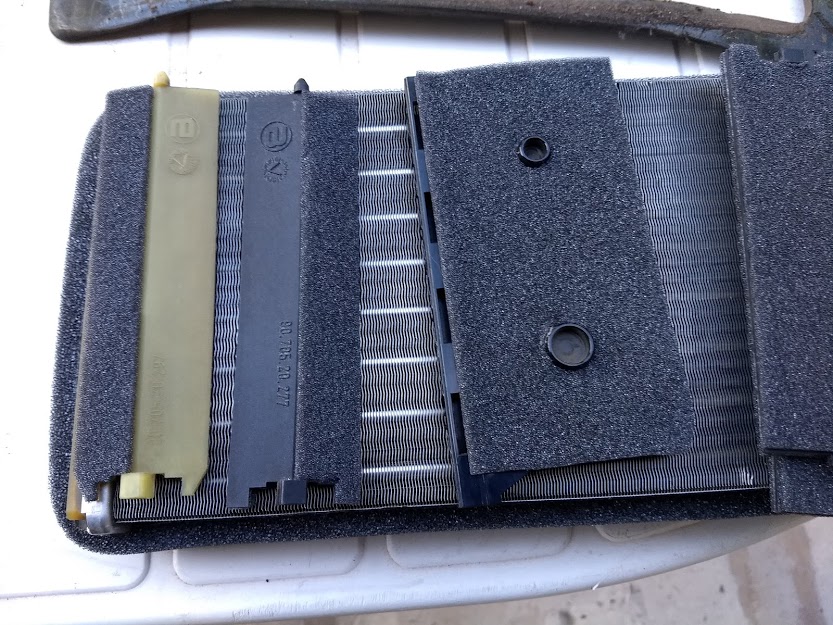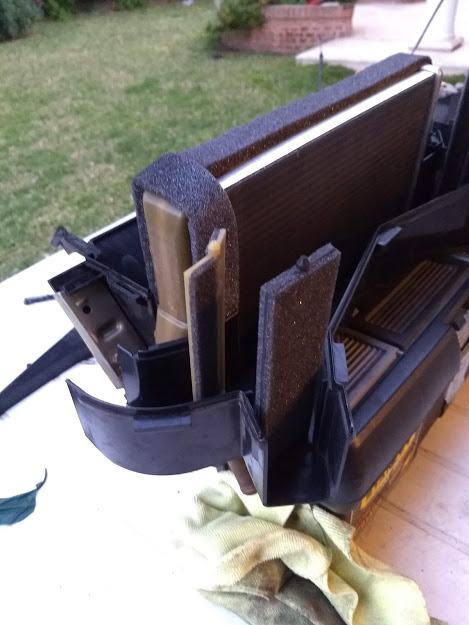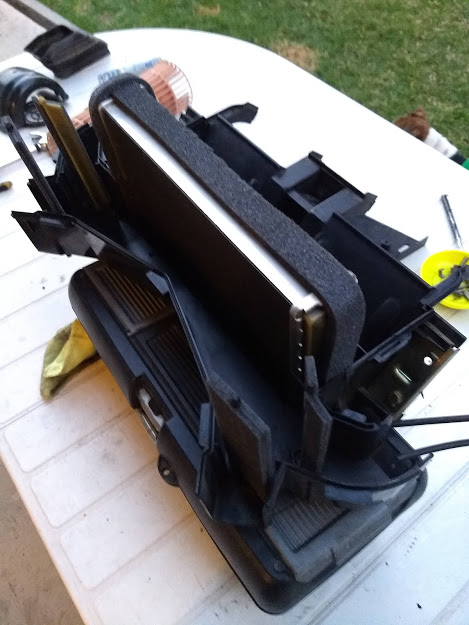 According to the PO's receipts, somebody took the evaporator out in 2003.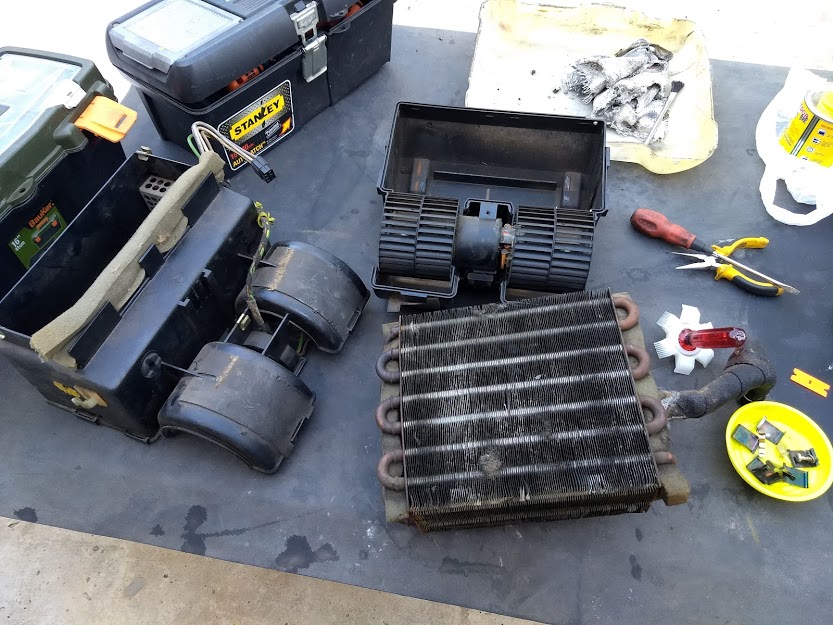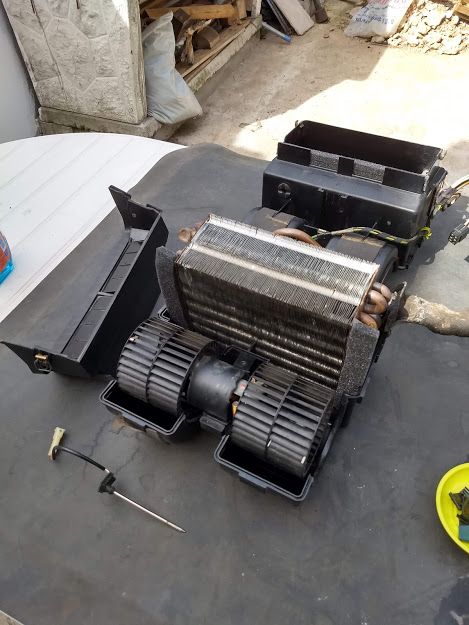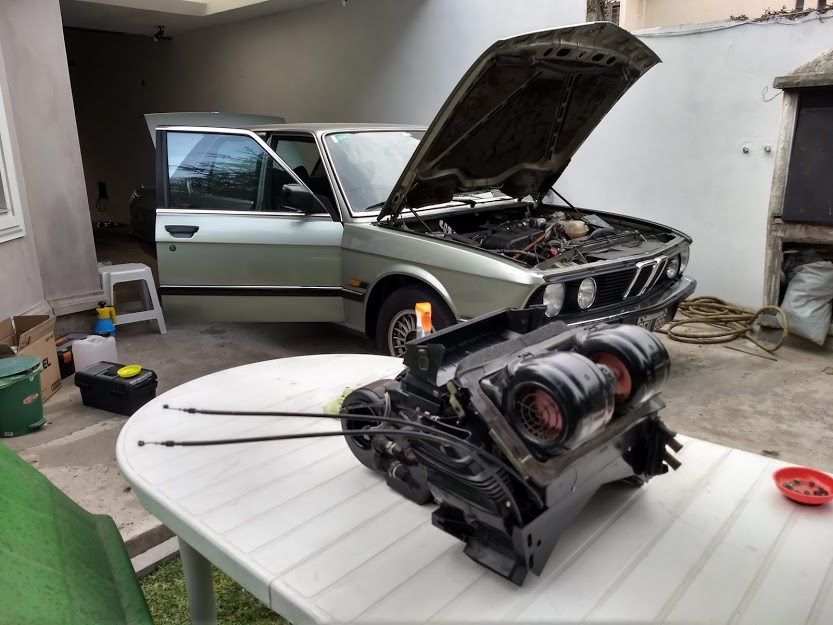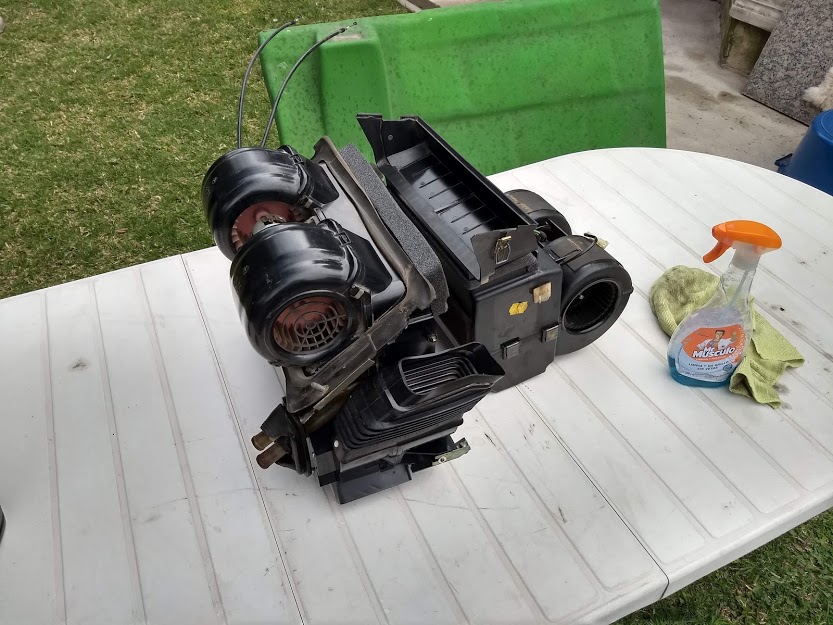 Next thing to do is a timing cover reseal and I'll take the wing cell compressor apart.