Got bored one day and up on my todo list was an antenna cutoff switch because for the most part the headunit is mostly in CD or AUX input mode and the antenna gets pretty grimy when it's always up when the radio turns on. I know some headunits have an antenna cutoff built-in which powers up the antenna only when AM/FM inputs are selected. None of my middle of the road headunits have that feature.
The easiest solution would have been to interrupt the white wire at the radio with a toggle switch but that would look too hack, even for me. Then I thought of a fog light switch. Although that would do the job and look almost oem, a window switch suddenly caught my eye and I started to like the up/down arrows on each button. Push the "Up" arrow and the antenna extends, push the "Down" arrow and the antenna retracts. Cool, so a window switch it would be.
But how would I control the antenna with the momentary contacts of the window switch? I thought, build a circuit. Great, I need some paper, lots of it. After lots of paper, here's what I came up with. The components used are 2 DPDT mini relays, one window switch and a little bit of thin gauge wire.
The circuit,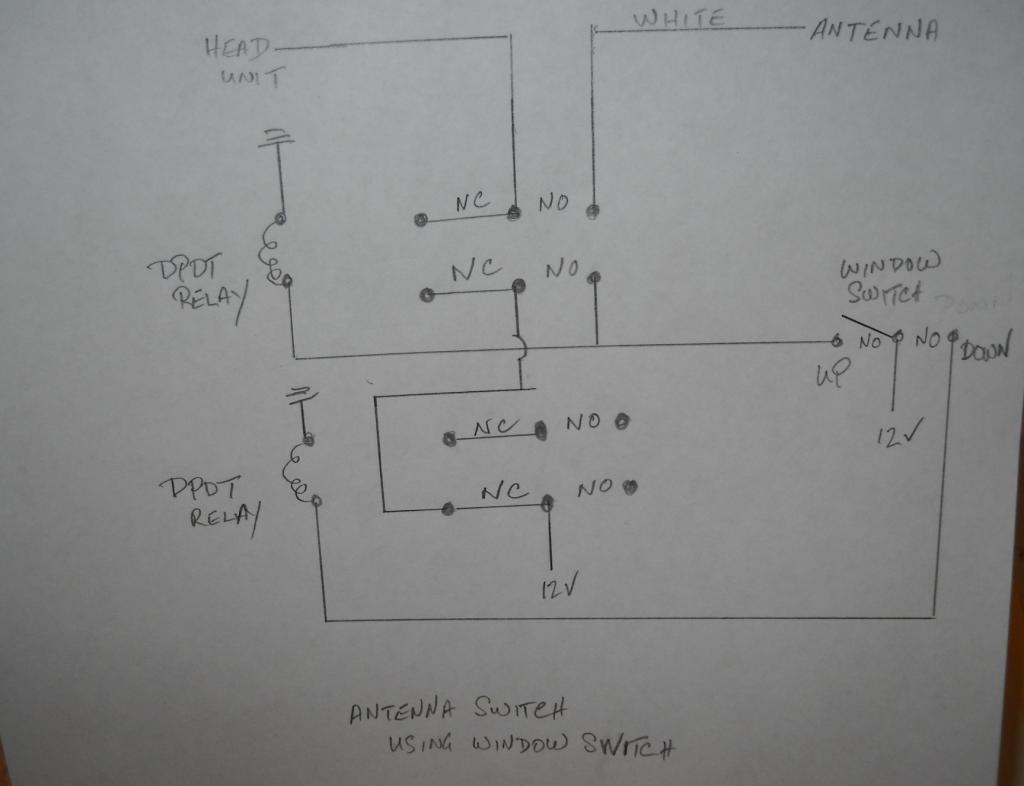 The top relay turns on via a momentary push of the UP button on the window switch. Once the top relay turns on, the bottom relay supplies continuous power to the top relay's coil so it stays latched on until the DOWN button is pushed on the window switch or until the ignition is turned off.
A miniature relay that I used. You need two of them.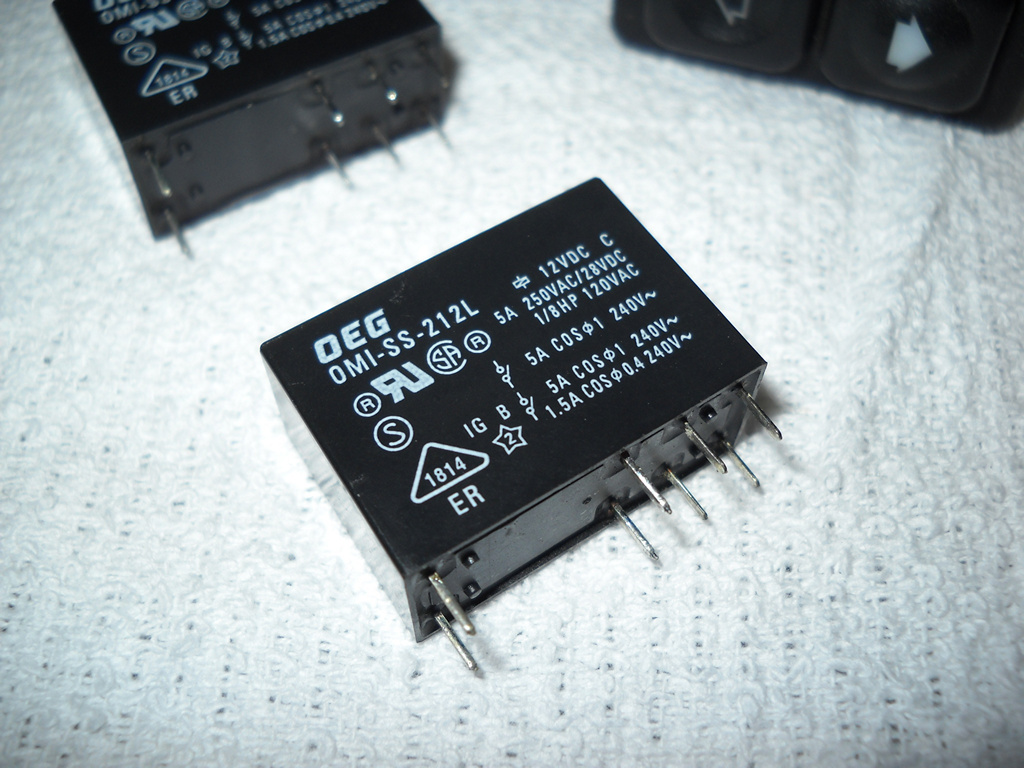 The window switch terminals that I used,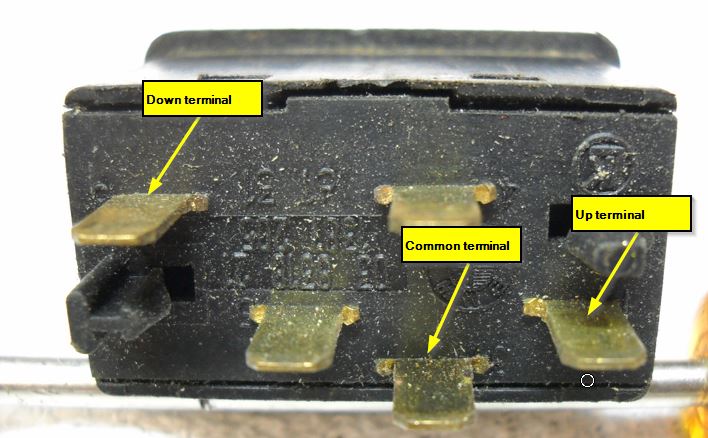 Wired and installed.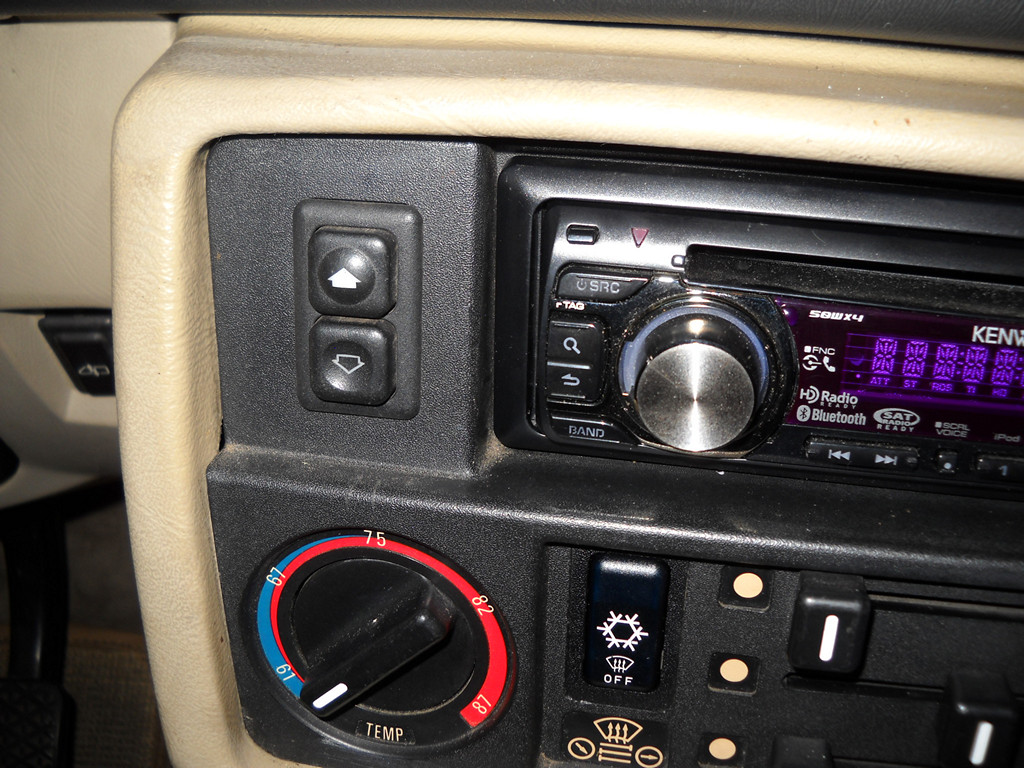 If anyone has read this far and needs more info just let me know.
Cheers.