Since the 8 535is is down because of a blown a/c hose and while I'm still waiting on the parallel flow condenser to replace the puny oem condenser that BMW decided was just fine, I decided to reseal the front of the engine.
The condenser was already out so it was a simple process to go from this,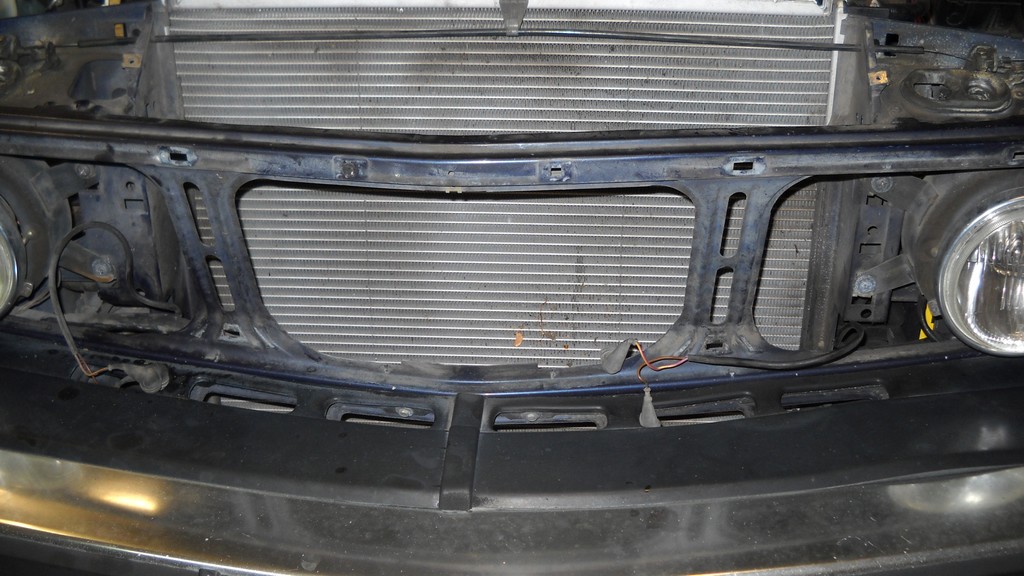 to this,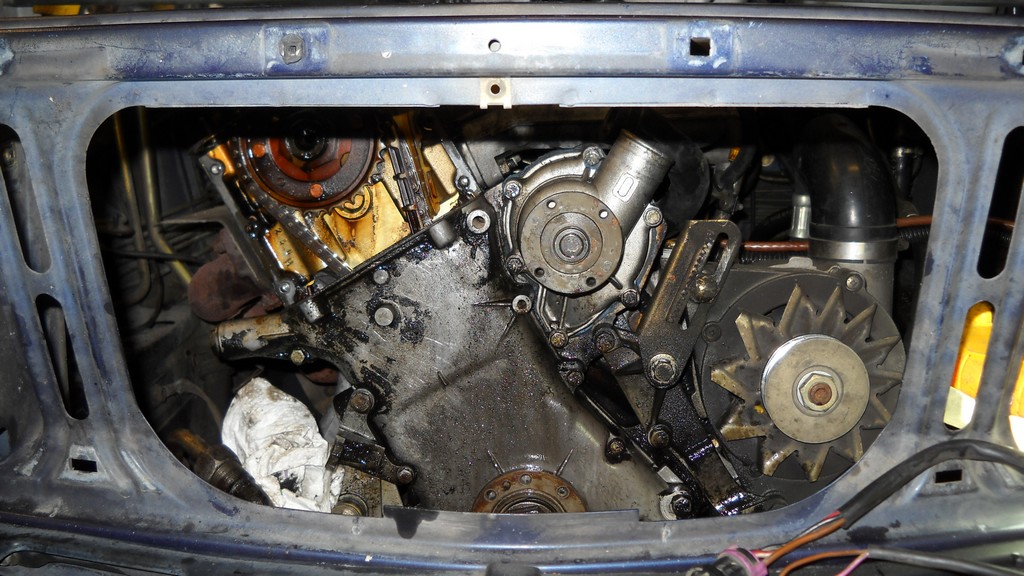 And sure enough, in the classic e28 tradition of what else can go wrong, when I pulled the top front cover off I saw the guide rail in pieces.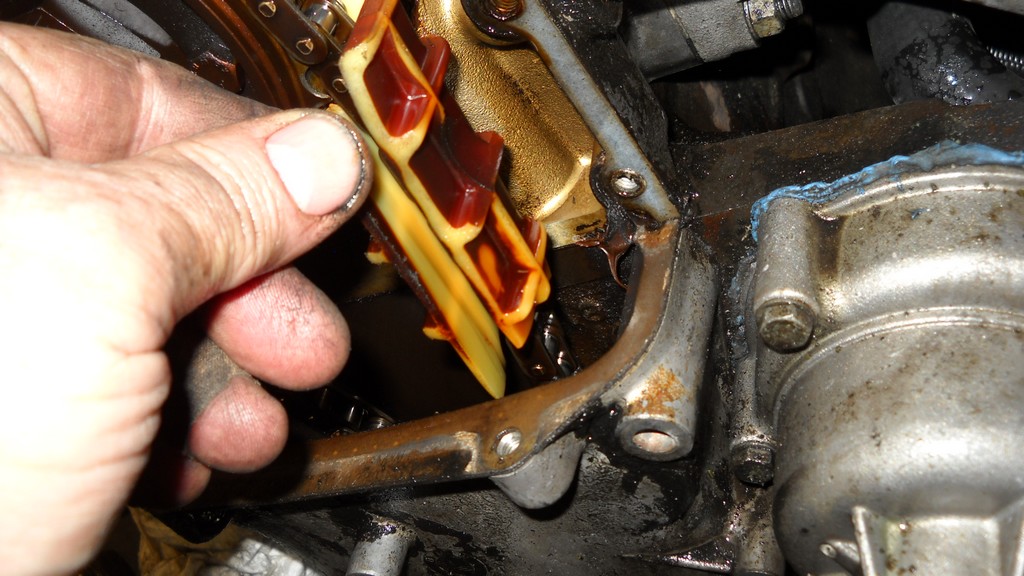 OK then, now I had to pull the bottom front cover to get to it. And, as we all know about the nightmare of what is the crank nut, my blood was now starting to boil. So I figured what the hell, let me try this HarborFreight sucker.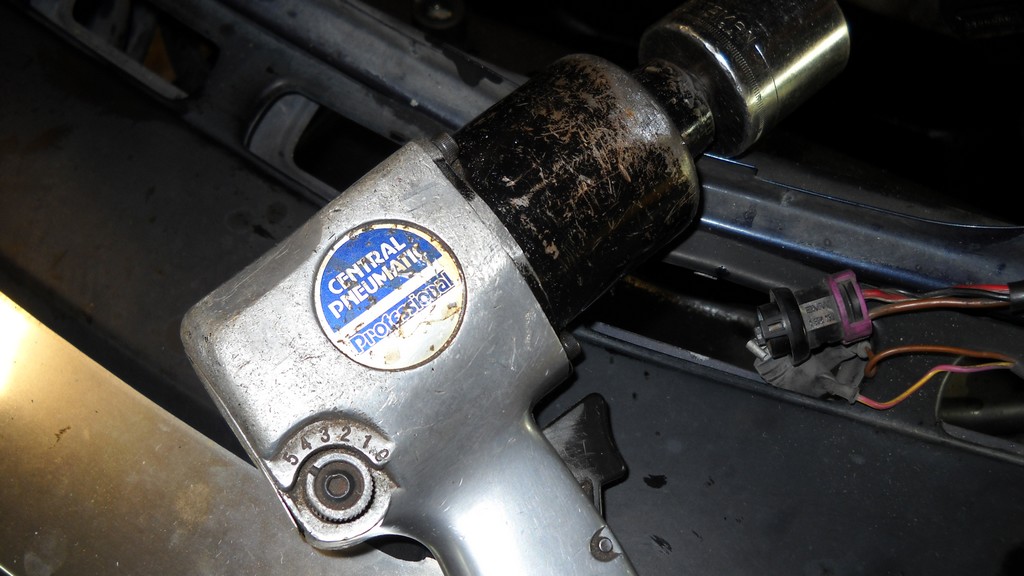 The damn thing zipped the Jesus nut off in 10 seconds flat! So much for worrying about it. The hub came off with this puller.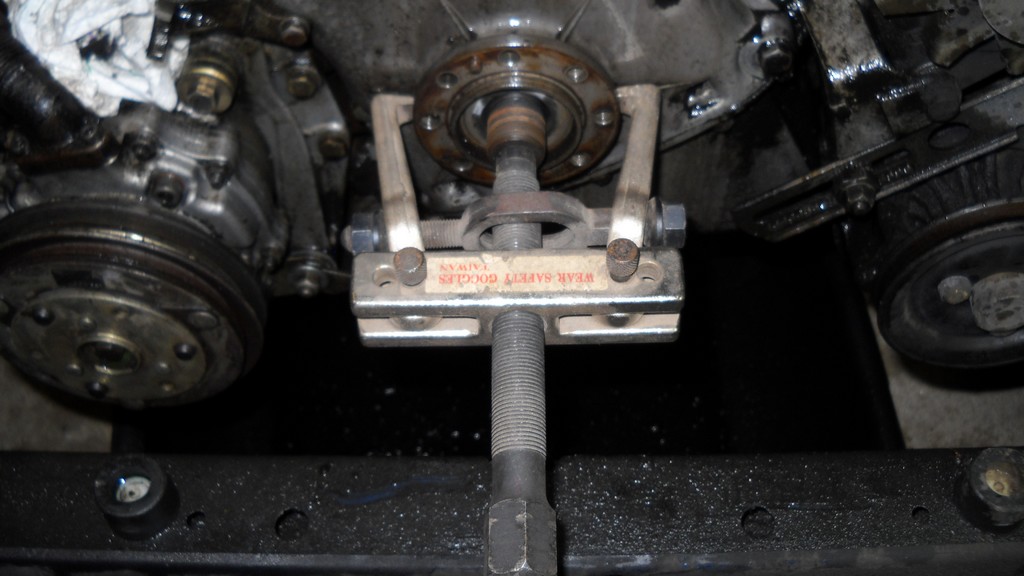 I already had a m30 tensioner and guide rail handy so I figured I was going to make short work of it. Nope, not a chance. The tensioner and guide rail don't fit the existing pins. The holes are too small.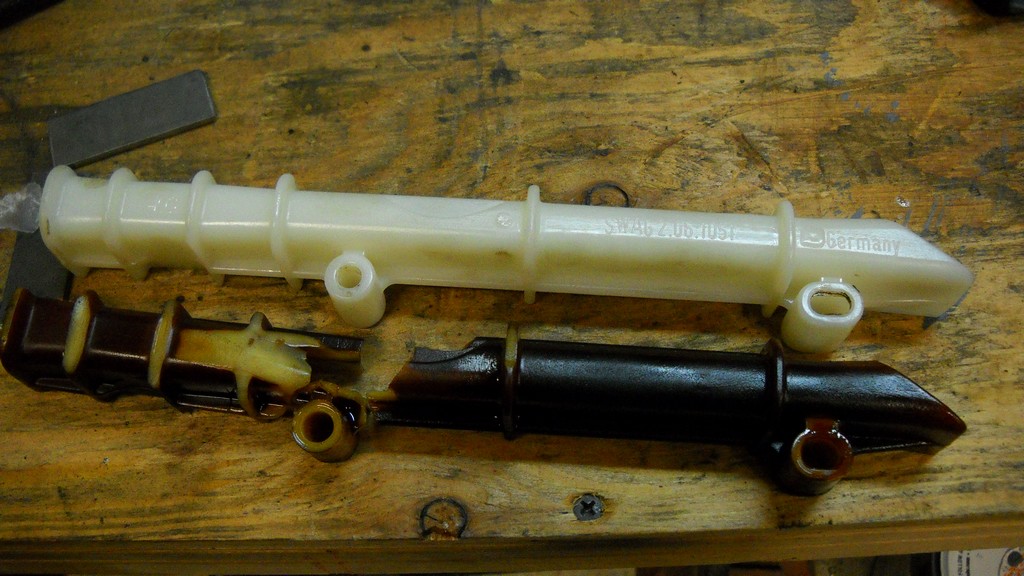 If you've read this far, my question is what's going on? Do I have the wrong parts? I've ordered another set just in case they're the wrong parts in the right packages.
cheers.