I don't mind the automatic transmission. (Prefer manual trans in smaller/lighter cars) Looking for a nice driver quality '85-'88 535i/is. Not looking for rust or a project. Also, would not be interested in white exterior paint. Just thought I would see if anything is available. Would like something I can drive on a regular basis. Would be ok if car needs some maintenance or small repairs. I have a decent budget, but not looking for an expensive garage queen. Also, not opposed to having a car shipped if the situation seems right. Thank you for your time and attention.
Hello...I am still looking. Maybe you have an automatic that you are planning a manual swap but probably won't get to. Maybe you could use some extra $ for the holidays.
Interesting car. Really far away from me but will keep it in mind. I believe there is a black 535i auto for sale in Rochester, NY that is closer to me. It is on facebook marketplace and I am not on facebook so not able to make contact. Possibly, someone knows of the car and if it is still available for sale?
Thanks, have a great day and stay safe.
https://www.carfax.com/vehicle/WBAAE6406G1702750
'86 325e at Lexus of Wayzata, MN
I know it's not an E28 but what a nice car. great colors. Yes, 5sp would be better. Wish I was closer to go see this. The Carfax has minimal info.
Vin tags, rust? Just wondering if anyone is familiar with this car. Tempted to make an offer without seeing it in person, but thanks to ebay I learned that is a bad idea.
Would be great if next owner keeps it the way it is. Kind of be a shame if someone was to start modifying it with go fast parts and electronics.
Happy Holidays, be safe, stay safe
I may be persuaded to sell mine. It's a 5-speed though.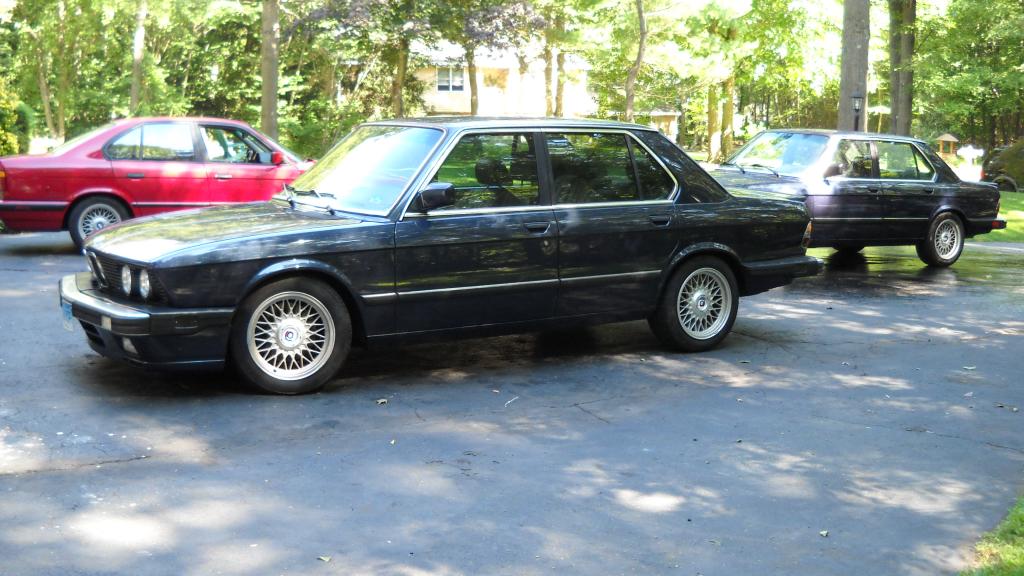 Nice looking driveway
Yes, would be interested
Sent pm